TGM130 Grinding Plant in Mexico
TGM130 Grinding Plant in Mexico
In January 2011, Liming Heavy Industry delivered TGM130 Grinding Plant to our client in Mexico to grind gypsum. The TGM130 grinding plant includes jaw crusher (PE400x600), hammer crusher (PC600x400), TGM130 super pressure trapezium mill etc.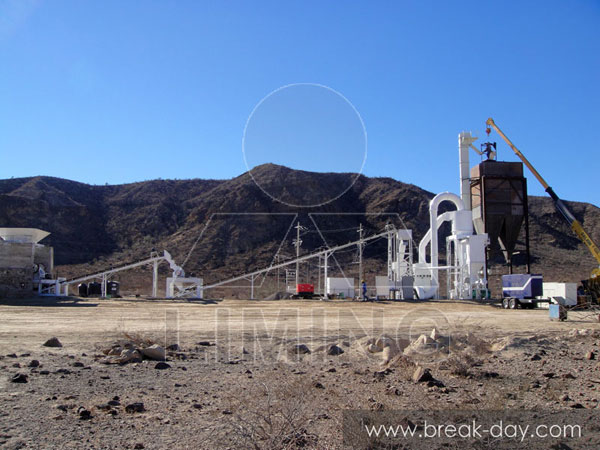 TGM130 super pressure trapezium mill produced by Henan Liming Heavy Industry Science & Technology Co., Ltd. adopts five patent technologies of grinding mill, such as trapezium working surface, flexible connection, roller linked pressure boost, etc., creating the world highest level of super pressure trapezium mill.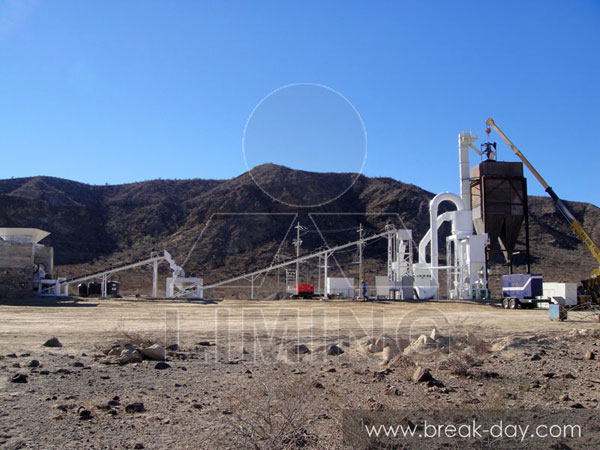 TGM series super pressure trapezium mill, with patent No.: ZL 2005 2 00302883, has received CE certification and been awarded "Henan Science and Technology Achievement Award" after the inspection by the Science and Technology Department of Henan Province. According to users' requirements, by changing the design approach of analyzer, the coarsest powder can reach 1.6mm and the finest can be 500 meshes. Materials over 30mm can be crushed first by jaw crusher and then be grinded.
China Head Office
Tel: 0086-371-86162511
Fax: 0086-371-67992699
E-mail: info@limingco.com
Skype: mining_machinery
Shanghai Branch
Tel: 0086-21-33901608
Fax: 0086-21-58377628
Beijing Branch
Tel: 0086-10-64070219
Mobile: 0086-13611001050