70-100TPH Pebble Crushers for road construction in Salvador
This site is located in Salvador. It uses three stage crushing. Pebble are crushed by jaw crusher primarily, and then it goes into cone crusher for secondary crushing. Sand making machine will shape the stones and unqualified aggregate should be reprocess in the previous process. Finally the products will be packed and used in road construction.
The configuration of 70-100tph pebble crusher for road construction in Salvador
Equipment: Jaw Crusher PE500X750, Cone Crusher CSB75, Sand Making Machine VSI7611, Vibrating Screen 3YZS1848, etc.
Place of use: Salvador Processed material: pebble
Input size: 500mm Output size: 0-5,5-20,20-40mm
Capacity: 70-100tph Application: road construction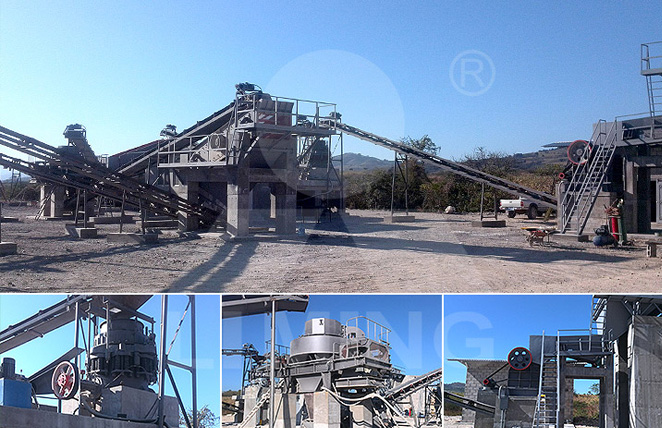 Necessary equipment
Related production line
Please Feel free to give your inquiry in the form below.
We will reply you in 24 hours.