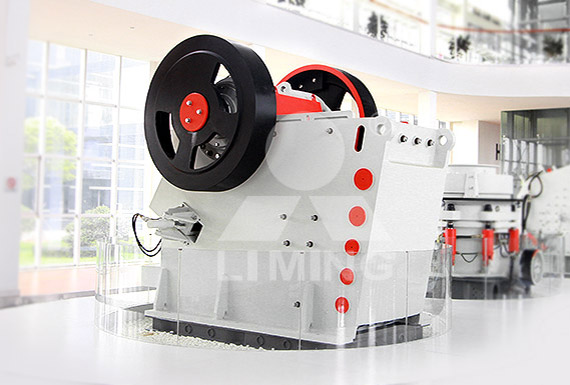 European Type Jaw Crusher
Type:
Primary Crusher
Input Size:
180-930mm
Processed Materials:
Iron ore
,
copper ore
,
gold ore
, manganese ore, river stone, gravel,
granite
,
basalt
, minerals, quartz, diabase, etc..
Applications:
Mining, metallurgy, construction, highway, railroad, and water conservancy, etc.
Check Product Spare-Parts
Overview
Features
Working Principle
Specifications
Henan Liming Heavy Industry Science & Technology Co., Ltd. is the leading enterprise of rock & mineral processing equipment in the world. Since the end of the 20th century, we've installed more than 10,000 crushing plant all over the world. Nowadays, European type jaw crusher has already become the most popular equipment in the world without controversy. It is the first choice for hard and strong abrasion material. Mobile jaw crusher available
1. World-level manufacturing technology is adopted, and highest-level raw material is used.
2. Central lubricating device are installed on the machine, so the bearing is easy to be lubricated.
3. Adjustment of the discharge part is more convenient. The adjustment methods: gasket adjustment, hydraulic assistant adjustment, wedge block and wedge hydraulic adjustment.
4. More advanced movable jaw assembly lengthens life of crusher. Movable jaw assembly is made from cast piece with high-quality, is driven by two large flying wheels which are made from cast steel. Moreover, heavy eccentric shaft is processed by forged mold. All of these make the European Type Jaw Crusher extremely reliable.
5. Integral cast steel structure is adopted for bearing seat. Integral cast steel bearing matches well with the crusher frame, at the same time, radial strength of the bearing seat is highly strengthened. However, the separate bearing seat does not have this advantage.
6. Finite element analysis technology is adopted to make the crusher much stronger.
7. Crusher chamber adopts "V" structure which could make actual feed width comply with the nominal one.
8. Bearing with larger model and higher load are used. All jaw crusher is equipped with larger bearing compared with same model of normal jaw crusher. Its higher load capacity and effective oil seal will lengthen the life of bearing.
9. A newly designed tooth-shape side plate, makes the available area of jaw plate longer, and enhances the capacity.
10. Pressing bar and support type are used to fix jaw plate.
11. Heavy type protecting plate is installed for bearing seat, accidental damage of bearing seat is avoided.
12. Supporting bar under jaw plate protects movable jaw and frame from being worn down.
The crushing method of European type jaw crusher is dynamic squeeze. The working principle is: the electromotor drives the belt and pulley to make the movable jaw move back and forth, up and down through the eccentric shaft. The raw material is squashed or split when movable jaw plate moves towards fixed jaw together with movable jaw. When movable jaw and movable jaw plate turn back by eccentric shaft and spring, the raw material, which is squashed or split before discharges from the bottom outlet under jaw plate. The bulk-production comes true while electromotor rotates continuously and the movable jaw crushes and discharges the raw material periodically.
CASE
Equipments: Vibrating feeder GZD 960X3800, jaw crusher PE600X900, 4 sets secondary jaw crusher PEW250X1200, 2 sets cone crushers HPT220(F), Vibrating feeder GZD100-4(L), 3 sets vibrating screen 2YZS1860, 2 sets cone crusher HPT300(F), roller crusher 2PG0608
Final products size: 0-5mm Capacity: 100tph

Equipments: Vibrating feeder GZD1300x4900, European type jaw crusher PEW1100, European type Impact crusher PFW1318III two sets, Vibrating screen 3YZS2160 two sets
Capacity : 400TPH

Equipments: PE500×750,PEW250×1000,2YZS1548
Maximum feeding size: 400mm
Output size: 0-25mm, 25-38mm
Capacity: 40-60tph

Equipments: Vibrating feeder GZD1500x6000, Jaw crusher PEW1100, hydraulic Cone crusher HST250/S2, 2 sets Hydraulic Cone crusher HPT300, 2 sets Vibrating screen 2YZS2460, 2 sets Vibrating screen 2YZS2160, 2 sets Vibrating screen 2YZS1860, 17 sets Belt conveyors
Final products size: 0-50mm Capacity: 500TPH
SERVICE SUPPORT
Focus on Quality, Serve Worldwide
Establish strong sales service system with full coverage for 6 continents, 140 countries.
24 hours, 365 days, 1000+ technical professionals
Whatever your requirements, you 'll find the perfect service-oriented solution to match your specific needs with our help.
Right where you need us,whenever you need us


Service Hot-line:

0086-371-86162511

Parts Center Hot-line:

0086-371-67992699
Email:

info@limingco-group.com

Skype:

mining_machinery
ATTENTION! WE HAVE ONE-STOP SPARE-PARTS SUPPLY CHAIN
All kinds of parts, Full range of models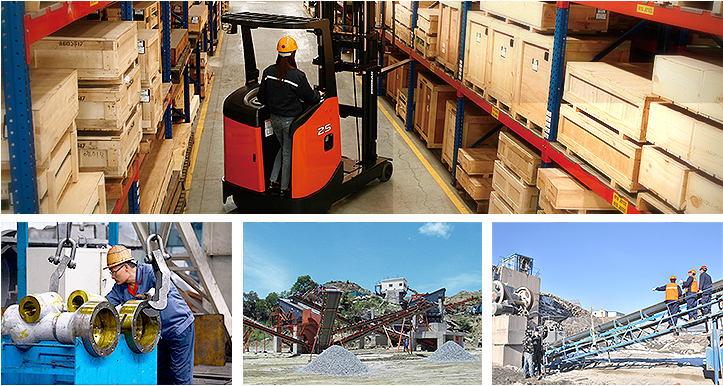 Please Feel free to give your inquiry in the form below.
We will reply you in 24 hours.