HJ Jaw Crusher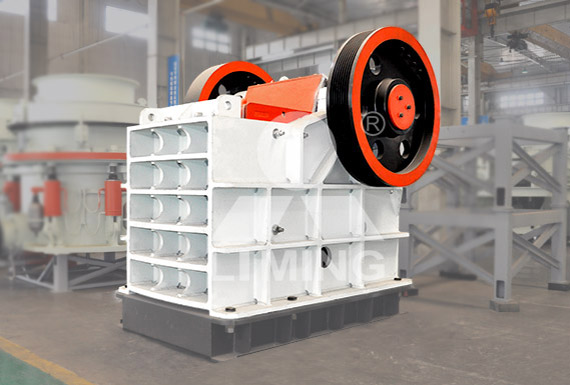 Low input, High output, Low consumption, High efficiency
According to advanced technology and rich experience, HJ Series High Efficiency Jaw Crusher has a good reputation about high efficiency and low costs. This machine takes advantages of excellent performance and cost-effective, which has been the succedaneum of traditional jaw crusher.
Applications: Mining, metallurgy, construction, highway, railroad, and water conservancy, etc.
PDF Download Gallery send e-mail info@limingco-group.com
Chat Online
Leave Message
Overview
According to the actual needs of customer, on the basis of introducing and absorbing advanced technology at home and abroad, our company designs a modern high performance crusher, HJ series high efficiency jaw crusher. It is based on the design concept of low input - high output, integrating the characteristics of low power - high productivity. Practice has proved that HJ series jaw crusher, with its excellent performance, reliable quality and high cost-effective, has won the trust of customers around the world, being an ideal upgrade alternative of the traditional jaw crusher. Mobile jaw crusher available
Learn More About Liming® HJ Series High Efficiency Jaw Crusher
1. High Performance. The model has a large output, by the optimization of the trajectory of movable jaw plate and the cavity, to determine the optimum engagement angle and stroke property values, so that the productivity of this model has risen considerably with the same power.
2. High stability. By the optimization of the whole structure and the counterweight section to determine the structure of flywheel and driving wheel and the weight of counterweight section, so its function of vibration has been greatly improved. Compared with the same unit jaw crusher, HJ series possess a greater stability.
3. High reliability. Heat-treated forged eccentric shaft, extra large bearings, "E" frame, labyrinth seals, etc, making equipment sturdy and durable, more reliable.
4. Easy maintenance and operation. Advanced side fender bolt system makes the replacing of the side shield more faster; reasonable machine structure makes it more convenient for discharge setting and replacement of toggle plate. All this can effectively shorten the operation and maintenance time
5. Wide application. HJ series jaw crusher has a compact structure, compared with the same unit jaw crusher, it possess a smaller footprint. So that it can play a greater role in the limited space to suit a variety of crushing process.
Working Principle
HJ series high efficiency jaw crusher is composed by the parts of frame, rotor, insurance device and adjusting device of discharging opening. And the supporting parts are lubrication system, and adjusting system. Motor drives the wheel by triangular belt, and then drives eccentric shaft to move the moving jaw, when moving jaw moves moving jaw plate to fixed jaw plate, the materials are crushed or chopped. When moving jaw plate that is driven by moving jaw keeps away from fixed jaw plate, the crushed materials are discharged from the discharging opening, which is under the jaw plate. Along with the continuous rotation of motor, the crusher crushes and discharges periodically.
Specifications - Technical Data
More Liming® Stationary Crushers you may interest
More

+
INFO REQUEST
Thank you for your interest in Liming Heavy Industry. If you want to learn more about our Crushers and Industrial grinding mills,
Contact us Now to find out what we can do for you next project !
Focus on Quality, Serve Worldwide
Establish strong sales service system with full coverage for 6 continents, 140 countries.
Whatever your requirements, you 'll find the perfect service-oriented solution to match your specific needs with our help.
Right where you need us,whenever you need us
ATTENTION! WE HAVE ONE-STOP SPARE-PARTS SUPPLY CHAIN All kinds of parts, Full range of models