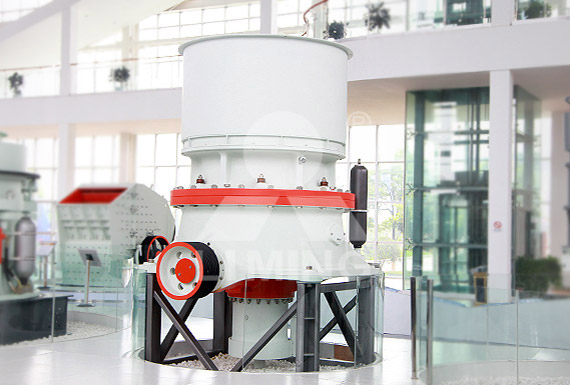 HST Single Cylinder Hydraulic Cone Crusher
Type:
Secondary Crushing
Input Size:
38-560MM
Processed Materials:
Iron ore
,
copper ore
,
gold ore
, manganese ore, river stone, gravel,
granite
,
basalt
,mine ore,quartz,diabase,etc. (For hard stone).
Applications:
Aggregate field,concrete mixing plant,dry mortar plant desulfurization,quartz sand,etc.
Check Product Spare-Parts
Overview
Features
Working Principle
Specifications
The HST series hydraulic cone crusher is a high efficiency cone crusher designed by introducing American technology and combining the metal nature on the world market. It is widely used in metal mine, metallurgical, chemistry, construction, cement, sand and stone production industry. It applies to the primary and secondary crushing of various of mines and rocks, the Protodyakonov hardness of which is f=5-16, such as iron ore, nonferrous ore, granite, limestone, quartzite ore, sandstone, pebble and so on.
Mobile cone crusher available
1.High efficiency: The hydraulic cone crusher has support on both ends of the spindle, which is able to bear greater crushing force and greater stroke, coupled with the special shape of crushing chamber adapted to laminated principle, the machine has higher crushing efficiency.
2.Large production capacity: The hydraulic cone crusher has the perfect combination of design with crush stroke, crushing speed and crushing chamber shape, which make the machine's moving cone big end diameter in the same circumstances, the output is 35% ~ 60% higher than the old spring cone crusher.
3.High quality stones: The hydraulic cone crusher adopts special crushing chamber and laminated crushing principle, resulting in inter-particle crushing effect, so that the finished product significantly increased the proportion of the cube, flake stone needles reduced and grain is more uniform.
4.Just replacing the fixed cone can achieve a variety of cavity shapes for fine crushing.
5.Double insurance controlled hydraulic and lubrication system can ensure the machine's overload protection and good bearing lubrication.
6.Easy maintenance: The structure of cone crusher is simple and compact.It has the features of stable performance, not easy to fault and convenient maintenance.
The electromotor leads the eccentric sleeve to rotate by the V-belt, drive shaft and drive gear. The movable cone does rotary and pendulum movement under the leading role of eccentric sleeve which makes the movable cone and fixed cone close and far away from time to time. The raw material is crushed in the crusher chamber by squeezing and striking continuously. The crushed stone discharges from the bottom.
CASE
Equipments: HST160 single cylinder hydraulic cone crusher
Raw Material: river stone pebbles
Input size: 300mm Output size: 22mm pebbles stone sand
Capacity: 27-660 t/h

Equipments: Vibrating feeder GZD1500x6000, Jaw crusher PEW1100, hydraulic Cone crusher HST250/S2, 2 sets Hydraulic Cone crusher HPT300, 2 sets Vibrating screen 2YZS2460, 2 sets Vibrating screen 2YZS2160, 2 sets Vibrating screen 2YZS1860, 17 sets Belt conveyors
Final products size: 0-50mm Capacity: 500TPH
SERVICE SUPPORT
Focus on Quality, Serve Worldwide
Establish strong sales service system with full coverage for 6 continents, 140 countries.
24 hours, 365 days, 1000+ technical professionals
Whatever your requirements, you 'll find the perfect service-oriented solution to match your specific needs with our help.
Right where you need us,whenever you need us


Service Hot-line:

0086-371-86162511

Parts Center Hot-line:

0086-371-67992699
Email:

info@limingco.com

Skype:

mining_machinery
ATTENTION! WE HAVE ONE-STOP SPARE-PARTS SUPPLY CHAIN
All kinds of parts, Full range of models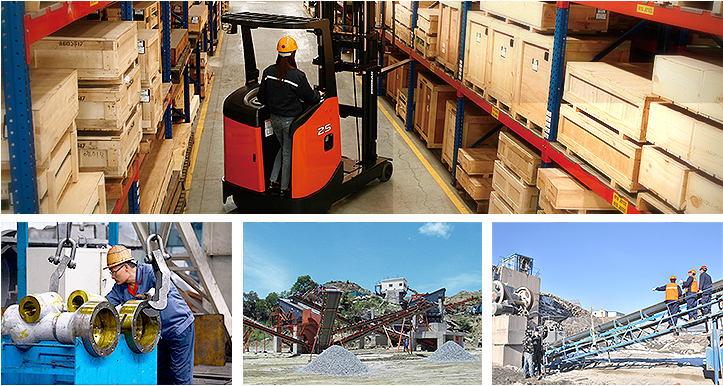 Please Feel free to give your inquiry in the form below.
We will reply you in 24 hours.