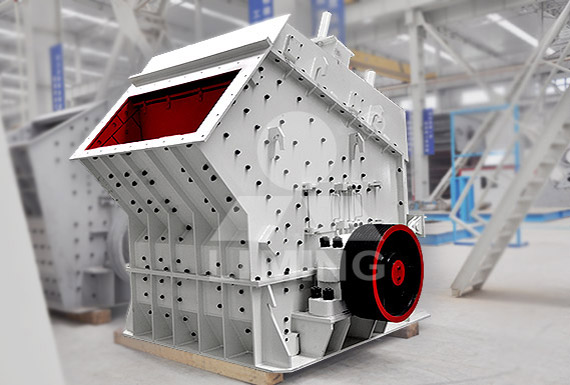 Impact Crusher
Type:
Secondary Crushing
Input Size:
250-500mm
Processed Materials:
Stone with compression strength lower than 350Mpa, such as
limestone
, gypsum, concrete, etc..
Applications:
Ore crushing, railway, highway, energy, cement, chemical industry, construction, etc
Check Product Spare-Parts
Overview
Features
Working Principle
Specifications
Impact Crusher can crush many kinds of materials with max feed size less than 500mm and crushing strength less than 360 MP. The most outstanding advantage of impact crusher is that its finished powder is in good, cubic shape, non-tensile and cranny. It is is widely applied in mining, transportation, energy, construction and chemical industry. Mobile impact crusher available
Hammer is made of high chrome; liner board is made of wearable materials;
Specially designed tooth impact plate; More suitable for crushing hard rock, high efficiency, low consumption;
Final products is cubic, discharge opening is adjustable;
Make the crushing flow chart simple.
Impact crusher crushes material by striking energy.when it works,the motor drives the rotor rotate at a high speed,on which the blow bar is installed .as soon as the material get into the affecting area of the blow bar,they will be stroke by the blow bar and be thrown to the impact devices around the rotor.the high speed forces the material to rebound from the impact liner to the area where the blow bar effects until they have been crushed to the required size.the clearance between the impact rack and the rotor can be adjusted to change the size and shape of the end product.
CASE
Equipments: Vibrating Feeder GZD960X3800, Jaw Crusher PE600X900, Impact Crusher PF1214, Vibrating Screen 3YZS1860
Applications: Road Construction

Equipments: vibrating feeder GZD1100X4200, jaw crusher PE750X1060, two impact crusher PF1214, two vibrating screen 3YZS1860

Equipments: Vibrating Feeder GZD1100*4200,Jaw Crusher PE750*1060,Impact Crusher PF1315
Customer Feedback: The equipment's operation is stable, and the output is guaranteed. I'm satisfied with the equipment.
Please Feel free to give your inquiry in the form below.
We will reply you in 24 hours.