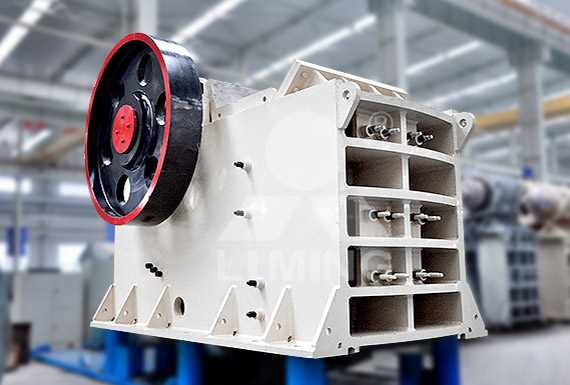 Jaw Crusher
Type:
Primary Crusher
Input Size:
200-1200mm
Processed Materials:
Iron ore
,
copper ore
,
gold ore
, manganese ore, river stone, gravel,
granite
,
basalt
, minerals, quartz, diabase, etc. .
Applications:
Mining, metallurgy, construction, highway, railroad, and water conservancy, etc.
Check Product Spare-Parts
Overview
Features
Working Principle
Specifications
Jaw crushers are typically used as primary crushers, or the first step in the process of reducing rock. They typically crush using compression. The rock is dropped between two rigid pieces of metal, one of which then move inwards towards the rock, and the rock is crushed because it has a lower breaking point than the opposing metal piece.
Jaw crusher movement is obtained by using a pivot point located at one end of the "swing jaw", and an eccentric motion located at the opposite end. Mobile jaw crusher available
1. High ratio of crushing,
2. Even final size,
3. Simple structure,
4. Reliable working condition,
5. Easy maintenance, 6. Low operating cost.
The motor transmits power through belt, drives the moving jaw to do periodic motion towards the fixed jaw by the eccentric shaft. The angle between toggle plate and moving jaw plate increases when moving jaw moves . So the moving jaw moves towards the fixed jaw. The stuff will be crushed in this process. The angle between toggle plate and moving jaw decreases when moving jaw moves down, the moving jaw moves leaves fixed jaw by pulling rod and spring, the final crushed stuff will be discharged from the outlet.
CASE
Equipments: Jaw crusher PE600x900, Hydraulic Cone crusher HPT-220, 2 sets Vertical shaft Impact crusher VSI5X1145, 3 sets Vibrating screen 3YZS2160, sand washing system, Electric Control system
Output size: 0-5mm Capacity: 200TPH

Equipments: Vibrating feeder GZD 960X3800, jaw crusher PE600X900, 4 sets secondary jaw crusher PEW250X1200, 2 sets cone crushers HPT220(F), Vibrating feeder GZD100-4(L), 3 sets vibrating screen 2YZS1860, 2 sets cone crusher HPT300(F), roller crusher 2PG0608
Final products size: 0-5mm Capacity: 100tph

Equipments: vibrating feeder 1300X4900, jaw crusher PE900X1200, 2 set impact crusher PF1315, 2 set vibrating screen 3YZS2160, multiple belt conveyors
Maximum feeding size: 400mm
Output size: 0-25mm, 25-38mm Capacity: 300tph
SERVICE SUPPORT
Focus on Quality, Serve Worldwide
Establish strong sales service system with full coverage for 6 continents, 140 countries.
24 hours, 365 days, 1000+ technical professionals
Whatever your requirements, you 'll find the perfect service-oriented solution to match your specific needs with our help.
Right where you need us,whenever you need us


Service Hot-line:

0086-371-86162511

Parts Center Hot-line:

0086-371-67992699
Email:

info@limingco.com

Skype:

mining_machinery
ATTENTION! WE HAVE ONE-STOP SPARE-PARTS SUPPLY CHAIN
All kinds of parts, Full range of models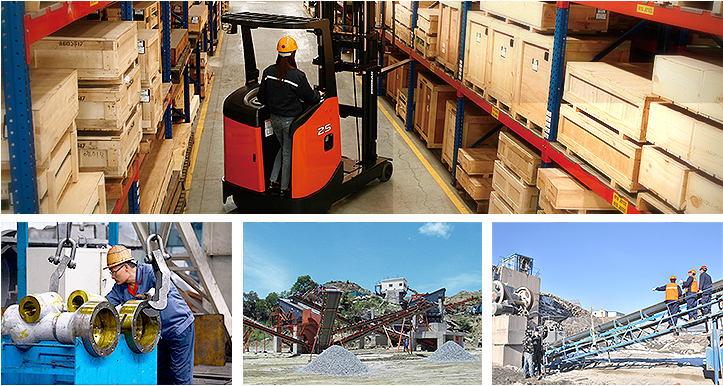 Please Feel free to give your inquiry in the form below.
We will reply you in 24 hours.