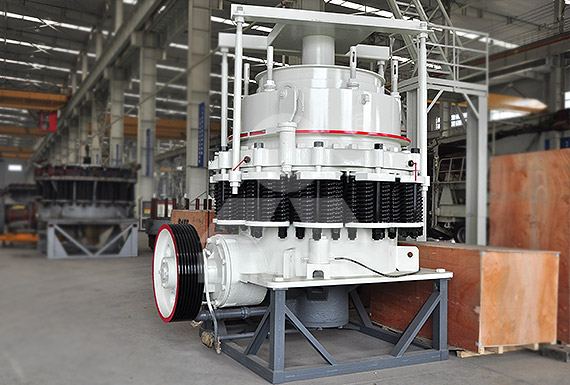 Spring Cone Crusher
Type:
Secondary Crushing
Input Size:
40-350MM
Processed Materials:
Iron ore
,
copper ore
,
gold ore
, manganese ore, river stone, gravel,
granite
,
basalt
, mine ore, quartz, diabase, etc. (for hard stone).
Applications:
Aggregate field,concrete mixing plant,dry mortar plant desulfurization,quartz sand,etc.
Check Product Spare-Parts
Overview
Features
Working Principle
Specifications
Spring Cone Crusher breaks material by squeezing or compressing it between convex and concave shaped surfaces covered by manganese as the wear surface. Normally used as the secondary or tertiary crusher, the cone crusher has been developed to crush high or medium hardness material, such as iron ore ,copper ore, limestone, quartz, granite, and sand stones, etc.
The spring cone crusher has been developed to crush feed materials into desired end products efficiently, reliably and economically.This series offers the highest crushing efficiency and end product quality with the lowest cost per ton production.
The safety system uses dry oil and water as two kinds of sealed formation to make plaster powder and engine oil separate to make sure reliable performance. The type of crushing chamber depends upon size of feeding and fineness of crushed product. The standard type (PYB) is applied to medium crushing, the medium type is applied to medium or fine crushing and the short head type is applied to fine crushing. Mobile cone crusher available
1. The spring cone crushers crushes by the change of the gap in the crushing cavity;
2. High reduction ratio, high performance, low power consumption, and uniform size products.
Cone crusher crushes materials by the working surface between the movable cone and fixed cone. So it is more advanced and efficient than jaw crusher. The movable cone is supported by spherical bearing and fixed on an hanging erect shaft which is set in the eccentric sleeve, and the sleeve is set on the stopping and pushing bearing. The movable cone and erect shaft are driven by the eccentric shaft sleeve together. The eccentric shaft sleeve is driven by horizontal shaft and fimbriated gear, and the wheel of the conveyor belt is driven by motor through v-belts. The lower part of vertical shaft is installed in the eccentric sleeve. When the eccentric sleeve rotates, there is a conical surface lined out by the shaft. When the movable cone comes near the fixed cone, rocks are grinded into pieces, when the movable cone leaves, grinded materials is discharged from the discharge hole. The fixed cone can be ascended or descended by adjusting setting to adjust the width of discharge hole, consequently the output size is determined adjusted.
CASE
Equipments: 3 sets PYB1200 Cone Crusher
Raw Material: Andesitic
Output size: 0-5,5-10,10-20,20-30mm

Equipments: jaw crusher PE900×1200, cone crusher PYZ1750, sand making machine VSI9526, two sets vibrating screen 3YZS2160, two sets sand washing machine XSD2610
SERVICE SUPPORT
Focus on Quality, Serve Worldwide
Establish strong sales service system with full coverage for 6 continents, 140 countries.
24 hours, 365 days, 1000+ technical professionals
Whatever your requirements, you 'll find the perfect service-oriented solution to match your specific needs with our help.
Right where you need us,whenever you need us


Service Hot-line:

0086-371-86162511

Parts Center Hot-line:

0086-371-67992699
Email:

info@limingco-group.com

Skype:

mining_machinery
ATTENTION! WE HAVE ONE-STOP SPARE-PARTS SUPPLY CHAIN
All kinds of parts, Full range of models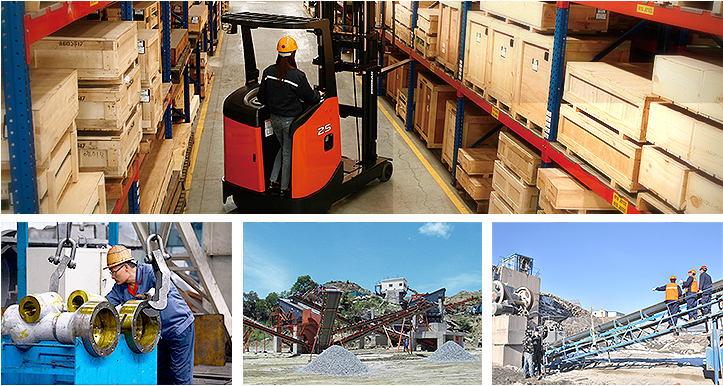 Please Feel free to give your inquiry in the form below.
We will reply you in 24 hours.