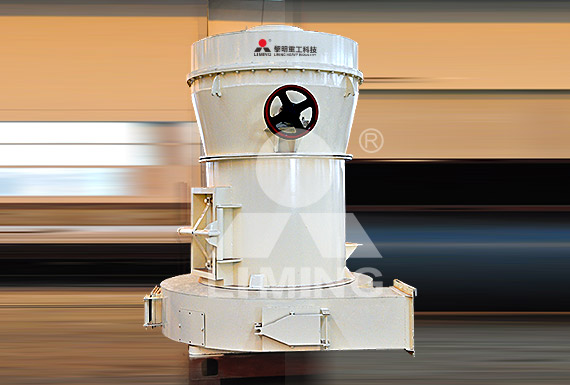 Raymond Mill
Type:
Mineral Ore Powder Making
Input Size:
20-30 mm
Processed Materials:
Limestone
, calcite, barite, dolomite, potassium feldspar, marble, talcum, gypsum, kaolin, bentonite, medical stone, rock phosphate, manganese ore,
iron ore
, quartz, active carbon, carbon black, ceramic, coal, etc. .
Applications:
Cement, coal, power plant desulfurization, metallurgy, chemical industry, non-metallic mineral, construction material, ceramics.
Check Product Spare-Parts
Overview
Features
Working Principle
Specifications
After many years of practice and improvement, its structure is getting perfect day by day.
For low consumption, low investment, environment friendly , small occupation area, and more efficient than the traditional mill, it is widely used in the field of metallurgy, building materials, chemical industry and mining to process powder. The series is used in grinding the non-flammable and non-explosive stuff which has the Moh's hardness below 7, humidity less than 6%, such as gypsum, talc, calcite, limestone, marble, feldspar, barite, dolomite, granite, kaolin, bentonite, bauxite, iron ore etc., the final products change from 613 micron to 44 micron. Through the function of separator and blower, it can meet different customers' demand. Upgraded products of TGM Series Mill is on hot sale, click here to learn more.
1. The whole plant is a vertical structure of strong systematic characteristic, so it occupies small area. From crushing of raw material to grinding and packing is an independent production system.
2. Compared with other milling plants, its passing ratio achieves 99%, this is what other mill can not reach.
3. Driving system of main frame adopts airtight gearing and pulley, drives smoothly and operates reliably.
4. Main parts of the whole plant are made from cast and steel of high quality. The technics is so subtly that insures the durability of whole plant.
5. The electric control system is centralized controlled, so the automaticity is high, no people are needed in the operating room.
Firstly, raw material is crushed by jaw crusher to the size required, then the crushed materials are elevated into a hopper from which the material is transported through the electro-magnetic vibrating feeder, evenly and continuously into the grinding chamber for powder-processing. The rollers oscillate outward to press the ring because of the centrifugal force and the shovel scoops up the materials, send to the middle between ring and roller to accomplish the grind.
After this, the ground stuff are carried by the air from the blower into the separator for screening. The fine powers are blow into the cyclone collector and are poured out through the output-powder valve as the final products and the rough stuff after the screening will be recycled back into the grinding chamber for regrinding. The set's airflow system is closely sealed up and circulated under condition of negative and positive pressure.
CASE
Raw Material: limestone
Input Size: 200 mm
Output size: 325 mesh; D90
Capacity: 5 t/h
Application: Cement additives

Raw Material: Barite
Output size: 200 mesh
Capacity: 18-20 t/h
Application: oil drilling additive

Raw Material: limestone Input size: 25 mm
Output size: 200 mesh, D80
Quantity: 4 sets MTW175
Capacity: 100 t/h
Application: Power plant desulfurization

Raw Material: Dolomite
Output size: 100 mesh
Capacity: 6 t/h
Application: used for making terrazzo.
SERVICE SUPPORT
Focus on Quality, Serve Worldwide
Establish strong sales service system with full coverage for 6 continents, 140 countries.
24 hours, 365 days, 1000+ technical professionals
Whatever your requirements, you 'll find the perfect service-oriented solution to match your specific needs with our help.
Right where you need us,whenever you need us


Service Hot-line:

0086-371-86162511

Parts Center Hot-line:

0086-371-67992699
Email:

info@limingco-group.com

Skype:

mining_machinery
ATTENTION! WE HAVE ONE-STOP SPARE-PARTS SUPPLY CHAIN
All kinds of parts, Full range of models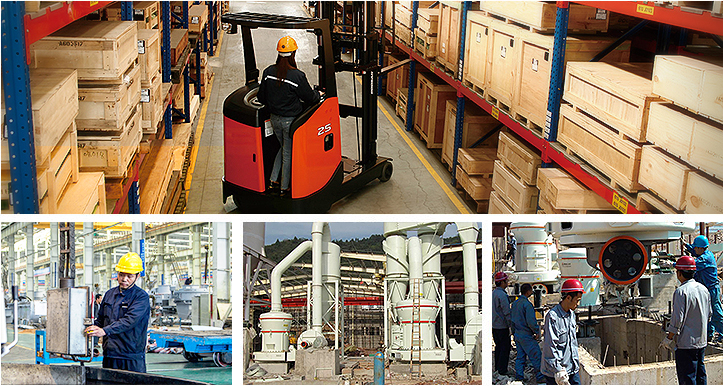 Please Feel free to give your inquiry in the form below.
We will reply you in 24 hours.