Group News
Liming Heavy Industry will give you a big surprise at Christmas
Christmas is coming, and it is an important festival in Western countries. Liming Heavy Industry will give you the surprised present that all our products will have a 3% discount.
In the past 30 years, Liming Heavy Industry have served thousands of customers. In order to express thanks , make orders in occasion of Christmas, our products will have a 3% discount , in addition, you can have a free travel to Shaolin Temple.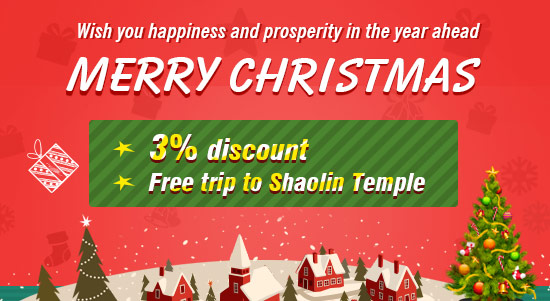 If you want to know more about our stone crusher, grinding mill and other mining equipment, welcome to Zhengzhou, Henan province, welcome to Liming Heavy Industry. We are willing to have a happy Christmas with you together.
Merry Christmas, and wish you happiness and prosperity in the year ahead!
Please Feel free to give your inquiry in the form below.
We will reply you in 24 hours.