Ball Mill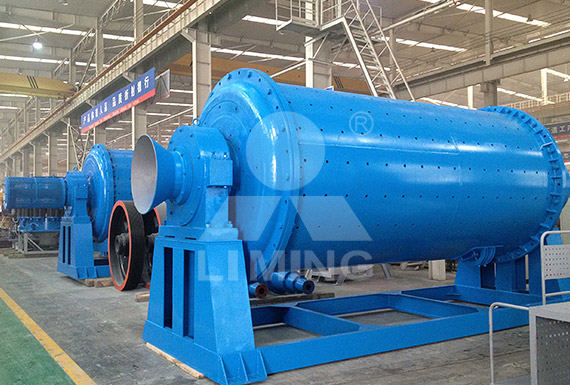 Wide applications, Convenient maintenance
Ball mill is common used grinding plant in the industry, and it is key equipment used for milling after materials are crushed. This machine can be can grind all kinds of ores and other materials, which is widely used in beneficiation, construction and chemical industry.
Applications: Cement, coal, power plant desulfurization, metallurgy, chemical industry, non-metallic mineral, construction material, ceramics.
PDF Download Gallery send e-mail info@limingco-group.com
Chat Online
Leave Message
Overview
The ball mill is a key equipment to grind the crushed materials, and the ball mill is widely used in powder-making production line including cement, silicate, new-type building material, refractory material, fertilizer, ore dressing of ferrous metal and non-ferrous metal, glass ceramics, etc, and the ball mill can grind various ores and other materials with dry type and wet type. There are two kinds of ball mill, grate type and overfall type due to different ways of discharging material.
Learn More About Liming® Ball Mill
Working Principle
The ball mill is a horizontal rotating device transmitted by the outer gear. The materials are transferred to the grinding chamber through the quill shaft uniformly. There are ladder liner and ripple liner and different specifications of steel balls in the chamber. The centrifugal force caused by rotation of barrel brings the steel balls to a certain height and impact and grind the materials. The ground materials are discharged through the discharging board thus the grinding process is finished.
Specifications - Technical Data
More Liming® Mining Machine you may interest
More

+
INFO REQUEST
Thank you for your interest in Liming Heavy Industry. If you want to learn more about our Crushers and Industrial grinding mills,
Contact us Now to find out what we can do for you next project !
Focus on Quality, Serve Worldwide
Establish strong sales service system with full coverage for 6 continents, 140 countries.
Whatever your requirements, you 'll find the perfect service-oriented solution to match your specific needs with our help.
Right where you need us,whenever you need us
ATTENTION! WE HAVE ONE-STOP SPARE-PARTS SUPPLY CHAIN All kinds of parts, Full range of models