Mobile Primary Jaw Crusher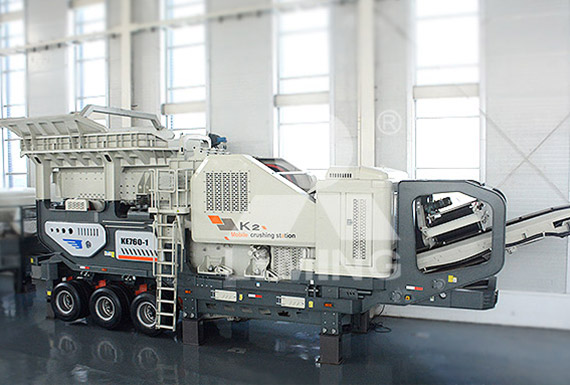 Exchange system, Pre screening function
Since the late 20th century, tens of thousands of Mobile Primary Jaw Crushers equipped with quality jaw crushers have been installed all over the world. From single machine running to multiterminal online application, Mobile Primary Jaw Crusher can satisfy customers' diversified demand.
Applications: Primary crusher in mining, quarry, mixing and batching plant, road and building construction, highway, railway and subway, and water conservancy.
PDF Download Gallery send e-mail info@limingco-group.com
Chat Online
Leave Message
Overview
The mobile primary jaw crushers are characterised by their uncompromising design and sturdiness. The outstanding overall performance of the machines results from the harmonious interplay of all components. In this way, the series of machine provide a variety of innovative solutions with regard to efficiency, availability, versatility and, last but not least, the quality of the end product.
Learn More About Liming® Mobile Primary Jaw Crusher
It adopts ship form steel structure and low vehicle chassis with light weight. The volume is controlled reasonably. Hidden style traction frame is easy to be packed up and put up. The transportation turning radius is very small.
Feeding guard is lifted by hydraulic pressure, easy to be loaded and unloaded, conveniently and reliably to be fixed.
Feeding guard adopts hierarchical type with two layers structure which provides prerequisites for widening.
The vehicle control cabinet is equipped with high-tech LCD touch screen and PLC control system. LCD touch screen with man-machine dialogue function makes it possess the functions of key start, misuse tips and protection, electrical control operations, fault and safe tips. It is convenient, efficient and secure.
Grizzly bars of the feeder is capable to separate out the small-sized material as the wastes. By adopting the automatic separatory hatch door, materials in the wastes hopper would flow either with the side-opening belt conveyor, or with the main materials.
Height of belt conveyor is adjustable. It also can be twisted and folded.
Landing legs adopt hydraulic lift mode which is of convenient operation and reliable performance.
With overall streamlined body design and metallic paint spraying, this plant is the perfect combination of mechanics and aesthetics.
Specifications - Technical Data
More Liming® Mobile Crushers you may interest
More

+
INFO REQUEST
Thank you for your interest in Liming Heavy Industry. If you want to learn more about our Crushers and Industrial grinding mills,
Contact us Now to find out what we can do for you next project !
Focus on Quality, Serve Worldwide
Establish strong sales service system with full coverage for 6 continents, 140 countries.
Whatever your requirements, you 'll find the perfect service-oriented solution to match your specific needs with our help.
1000+

technical professionals
Right where you need us,whenever you need us
ATTENTION! WE HAVE ONE-STOP SPARE-PARTS SUPPLY CHAIN All kinds of parts, Full range of models