Secondary Cone Crusher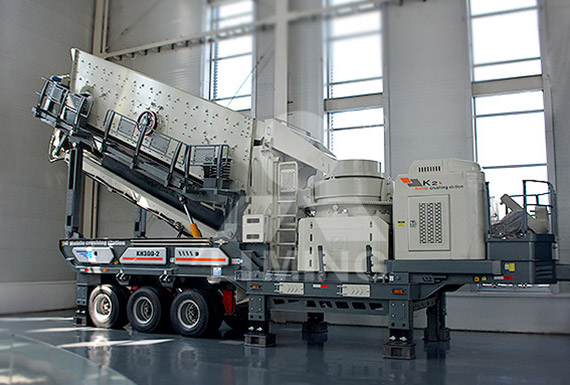 Parking function, Centralized lubrication
Based on interchangeability and associativity of crushing unit and screening unit, crushing and screening mobile crusher can realize complex processing technology. Whether first crushing and then screening or first screening and then crushing, this machine provides efficiency and convenient operation mode.
Applications: Secondary medium & fine crusher is widely used in mining, quarry, mixing and batching plant, road and building construction, highway, railway and subway, and water conservancy.
PDF Download Gallery send e-mail info@limingco-group.com
Chat Online
Leave Message
Overview
1.The plant is designed with ship-form structure made of steel and low chassis.It is light in weight.Owning to the reasonably designed body,its transportation turning radius is quite small with high maneuverability.
2.The vehicle control cabinet is equipped with high-tech LCD touch screen and PLC control system.LCD touch screen with human-machine dialogue function makes it process the functions of key start,misuse warning,protection,electrical control operations,fault and safe tips,which is convenient,high-efficient and secure.
3.The automatic-portable conveyor for return material make the installation of the whole plant quite easy.
4.Landing legs adopt hydraulic lift mode which is of convenient operation and reliable performance.
5.The mobile crushing&screening plant can be customized in design.It can be manufactured either crushing first or conversely.
Learn More About Liming® Secondary Cone Crusher + Screen
1.High capacity
2.High performance of secondary crushing
3.Flexible
4.Integral crushing&screening
5.Belt conveyor self-loaded
Specifications - Technical Data
More Liming® Mobile Crushers you may interest
More

+
INFO REQUEST
Thank you for your interest in Liming Heavy Industry. If you want to learn more about our Crushers and Industrial grinding mills,
Contact us Now to find out what we can do for you next project !
Focus on Quality, Serve Worldwide
Establish strong sales service system with full coverage for 6 continents, 140 countries.
Whatever your requirements, you 'll find the perfect service-oriented solution to match your specific needs with our help.
Right where you need us,whenever you need us
ATTENTION! WE HAVE ONE-STOP SPARE-PARTS SUPPLY CHAIN All kinds of parts, Full range of models