80-100TPH Granite Mobile Crushing Plant in South Africa
This site is located in South Africa. Aimed at granite, limestone, basalt, etc. materials. Liming Heavy Industry possesses of systemic solutions. If there is a varied topography, we usually recommend mobile crushing plant. In this production site, YG938E69 and Y3S1848CS75 mobile crusher did good work. The capacity is 80t/h-100t/h and the output size is 0-10mm, 9-20mm, 20-40mm.
The configuration of 80-100tph granite mobile crushing plant in South Africa
Place of use: South Africa Equipment:YG938E69, Y3S1848CS75
Processed material: granite Capacity: 80t/h-100t/h
Output size: 0-10mm, 9-20mm, 20-40mm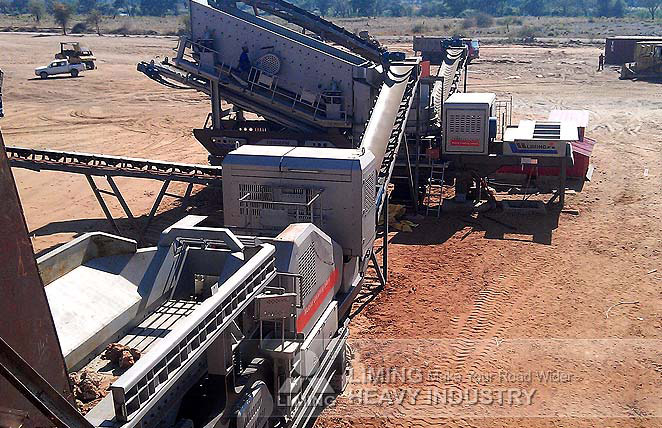 Necessary equipment
Related production line
Please Feel free to give your inquiry in the form below.
We will reply you in 24 hours.