Complete Granite mobile Crushing and Screening Plant in Bamako, Mali
This site is located in Bamako, Mali. Since 2014, we installed the whole mobile crushing plant, and it started to work. There were vibrating feeder, jaw crusher, cone crusher and vibrating screen on the mobile crushing plant, which made the production line movable. The final products were used in road and building construction. Customers were satisfied with the result.
The configuration of complete granite mobile crushing and screening plant in Bamako, Mali
Equipment: Vibrating Feeder GZD1100x4200, Jaw Crusher PE750x1060, Cone crusher CSB160(C), Vibrating Screen 4YZS1860, Belt Conveyors, and Electric Control Panel
Place of use: Bamako, Mali Using Time: since 2014
Processed material: granite Application: road and building construction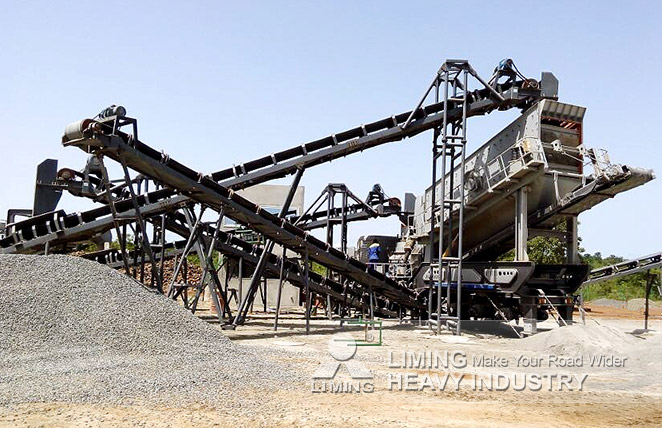 Necessary equipment
Related production line
Please Feel free to give your inquiry in the form below.
We will reply you in 24 hours.