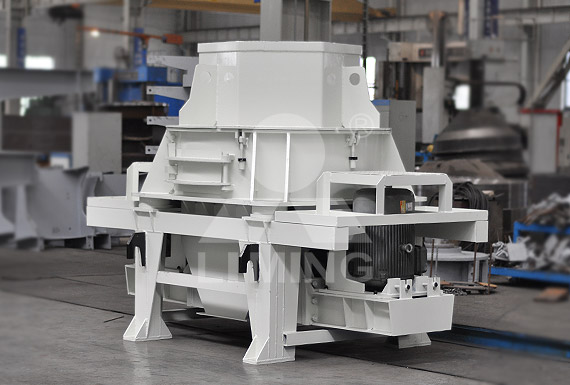 PCL Vertical Shaft Impact Crusher
Type:
tertiary crusher
Input Size:
0-50mm
Processed Materials:
Iron ore
, copper ore, gold and silver ore, zinc ore, manganese ore,
limestone
,
granite
,
basalt
, river stone,
coal gangue
, quartz.
Applications:
Mechanism sand, bituminous concrete, metal mine, aggregates shaping
Check Product Spare-Parts
Overview
Features
Working Principle
Specifications
Sand Making Machine (namely PCL vertical shaft impact crusher) is of high-power and low-consumption, which is designed depending on several years' hard work and study of mechanical mining equipment. Sand Making Machine absorbs advanced technology of the same products of Barmac Company of America, now it is of the international level. Sand Making Machine plays an important role in crushing minerals into pieces. PCL vertical shaft impact crusher is widely used in all kinds of minerals, cement, refractory material, carborundum grain, glass raw material, construction sand, stone stock and all kinds of metallurgy slag, especially carborundum, sintered bauxite, magnesite, such materials are with features of very hard and anticorrosion. And Sand Making Machine is more productive than other kind of crushers. Mobile VSI crusher available
1. Simple structure and low operating cost;
2. High crushing ratio with low consumption;
3. Function of fine crushing and crude grinding;
4. Slightly influenced by moisture content of material, and the max moisture content is about 8%;
5. More suitable for crushing mid-hardness and hardness materials;
6. Cubic shape of final products, high density of piling up and low iron pollution;
7. More wearable and easier maintenance;
8. Low working noise (lower than 75 decibel) and light dust pollution.
The raw material enters into the PLC vertical shaft impact crusher through feed hopper and is divided into two parts by material-dividing plate. One enters into impeller through the center of material-dividing plate, be accelerated soon. The acceleration is hundreds of times than gravitational acceleration. Then the raw material is threw out from the three evenly distributed flow channels at the speed of 60-70m/s. The raw material first collides with the falling material and collides with the material liner in vortex cavity together. The raw material is rebounded by material liner and threw out to the top of the vortex cavity. The moving direction changes and deflects down. The material which is threw out from flow channels forms a continuous material liner. In this way, the material is hit, crashed and ground for twice or more times in vortex cavity. The crushed material discharges from outlet in the bottom. In the whole crushing process, the raw material is crushed by hitting with itself instead of with metal. The raw material hit, crash and crushed with material liner which reduce the pollution and extend the wear time. And the clever self-circulation of the airflow in vortex cavity eliminate dust pollution.
CASE
Equipments: PE500×750, CSB75,VSI7611,3YZS1848, etc.
Maximum feeding size: 500mm
Output size: 0-5,5-20,20-40mm
Capacity: 70-100tph

Equipments: Jaw crusher PE600x900, Hydraulic Cone crusher HPT-220, 2 sets Vertical shaft Impact crusher VSI5X1145, 3 sets Vibrating screen 3YZS2160, sand washing system, Electric Control system
Output size: 0-5mm Capacity: 200TPH

Working site of 150-200tph stone crushing plant in Hammam Regali Algeria for concrete batching. The main equipments are one set PYB900 spring cone crusher, one set VSI8518 sand making machine, one set 2YZS2460 vibrating screen, one set 2YZS1860 vibrating screen, one set 2YZS1848 vibrating screen, one set XL915 screw sand washing machine, one set 2XL915 screw sand washing machine.

200tph stone crushing plant is installed in Polokwane South Africa for road construction and concrete batching.
The main equipments are one set GZD960x3800 vibrating feeder, one set PEW860 European type jaw crusher, one set HPT220 hydraulic cone crusher, one set VSI5X9532 sand making machine, one set 3YZS2160 vibrating screen, 3 sets 2YZS1860 vibrating screen and belt conveyors.
SERVICE SUPPORT
Focus on Quality, Serve Worldwide
Establish strong sales service system with full coverage for 6 continents, 140 countries.
24 hours, 365 days, 1000+ technical professionals
Whatever your requirements, you 'll find the perfect service-oriented solution to match your specific needs with our help.
Right where you need us,whenever you need us


Service Hot-line:

0086-371-86162511

Parts Center Hot-line:

0086-371-67992699
Email:

info@limingco.com

Skype:

mining_machinery
ATTENTION! WE HAVE ONE-STOP SPARE-PARTS SUPPLY CHAIN
All kinds of parts, Full range of models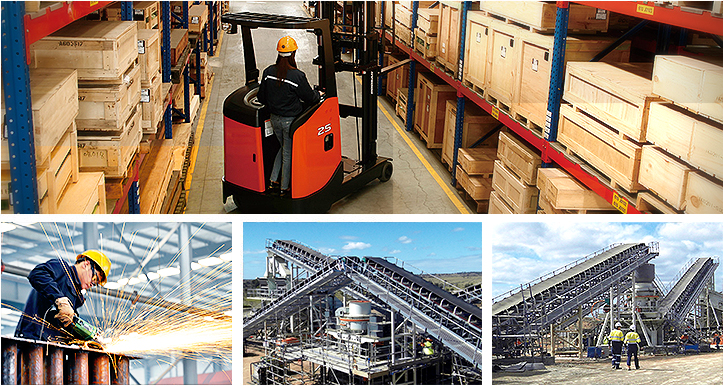 Please Feel free to give your inquiry in the form below.
We will reply you in 24 hours.