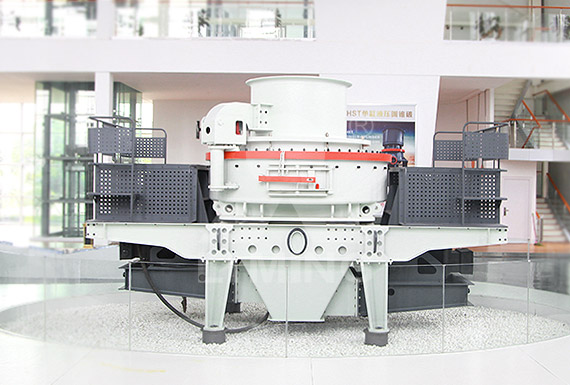 VSI5X Vertical Shaft Impact Crusher
Type:
tertiary crusher
Input Size:
0-50mm
Processed Materials:
Iron ore, copper ore, gold and silver ore, zinc ore, manganese ore,
limestone
,
granite
,
basalt
, river stone,
coal gangue
, quartz.
Applications:
Mechanism sand, bituminous concrete, metal mine, aggregates shaping
Check Product Spare-Parts
Overview
Features
Working Principle
Specifications
VSI5X series of Vertical Shaft Impact Crusher is widely used in various metallic and nonmetallic ores, cement, corhart, abrasive material, glass, construction material, machine-made sand, metallurgy, etc. It is also applicable to crush various stones with different hardness in medium and fine crushing area, such as iron ore, non ferrous metal, emery, bauxite, quartz sand, basalt, etc. Mobile VSI crusher available
VSI5X series of Vertical shaft Impact Crusher introduces German technology. VSI5X is the key equipment in sand making area with many patents. VSI5X is a kind of totally new high efficient crusher. It has the following features:
1. Rotor with deep chamber increases 30% capacity after perfect design.
2. Side plate direction can be changed to increase material utility ratio, operating ratio can be increased 48%.
3. Worn hammer with combined type is only changed to reduce operating cost 30%. Another pair of vice hammer is added to prevent from damaging main hammer and side plate.
4. The most key wear resistant material uses wear resistant and high temperature resistant material in American important area.
5. Rhombus shape impact plate is used to prevent side plate from being damaged.
6. Bearing is famous international brand imported from Japan, Sweden, America, etc.
7. Perfect discharge and smooth curve reduce resisting force when material flows, so capacity is increased greatly.
8. Spread dish with double purposes can make two feeding ways change easily.
9. Special seal structure under main shaft guarantee no oil leak without seal.
10. Japanese hydraulic opening cover device is originally imported. The cover is moved easily and inspection of inner part is easy.
11. Motor with high grade of protection is selected. The motor has features of high efficiency, low noise, etc. The motor complies with IEC, insulation grade F, protection grade IP54/55.
When entering into impeller, the raw material can be crushed directly by hitting impact plate after it is accelerated and threw out. The raw material can also be divided into two parts by material-dividing plate. One falls down from all around. The other enters into impeller and is accelerated, threw out and collides with the falling material and hit, rebound with impact plate. The circulation hits repeats. As the crushing is moving forward, small particle materials will gradually form a material bed around the impact plate which can improve the crushing effect and protect the machine. The desired artificial sand comes downwards though outlet finally.
CASE
Equipments: PE500×750, CSB75,VSI7611,3YZS1848, etc.
Maximum feeding size: 500mm
Output size: 0-5,5-20,20-40mm
Capacity: 70-100tph

Equipments: Jaw crusher PE600x900, Hydraulic Cone crusher HPT-220, 2 sets Vertical shaft Impact crusher VSI5X1145, 3 sets Vibrating screen 3YZS2160, sand washing system, Electric Control system
Output size: 0-5mm Capacity: 200TPH

Working site of 150-200tph stone crushing plant in Hammam Regali Algeria for concrete batching. The main equipments are one set PYB900 spring cone crusher, one set VSI8518 sand making machine, one set 2YZS2460 vibrating screen, one set 2YZS1860 vibrating screen, one set 2YZS1848 vibrating screen, one set XL915 screw sand washing machine, one set 2XL915 screw sand washing machine.

200tph stone crushing plant is installed in Polokwane South Africa for road construction and concrete batching.
The main equipments are one set GZD960x3800 vibrating feeder, one set PEW860 European type jaw crusher, one set HPT220 hydraulic cone crusher, one set VSI5X9532 sand making machine, one set 3YZS2160 vibrating screen, 3 sets 2YZS1860 vibrating screen and belt conveyors.
SERVICE SUPPORT
Focus on Quality, Serve Worldwide
Establish strong sales service system with full coverage for 6 continents, 140 countries.
24 hours, 365 days, 1000+ technical professionals
Whatever your requirements, you 'll find the perfect service-oriented solution to match your specific needs with our help.
Right where you need us,whenever you need us


Service Hot-line:

0086-371-86162511

Parts Center Hot-line:

0086-371-67992699
Email:

info@limingco-group.com

Skype:

mining_machinery
ATTENTION! WE HAVE ONE-STOP SPARE-PARTS SUPPLY CHAIN
All kinds of parts, Full range of models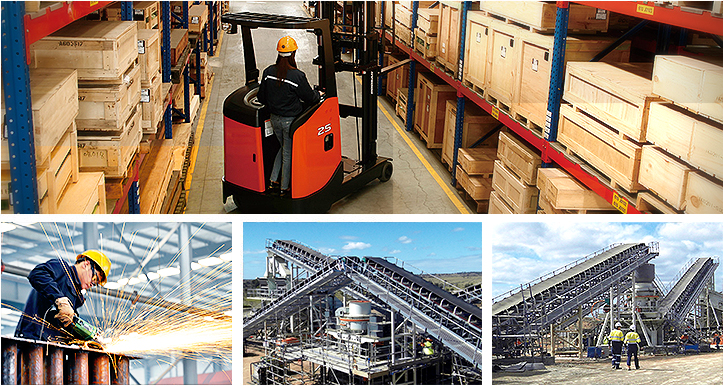 Please Feel free to give your inquiry in the form below.
We will reply you in 24 hours.