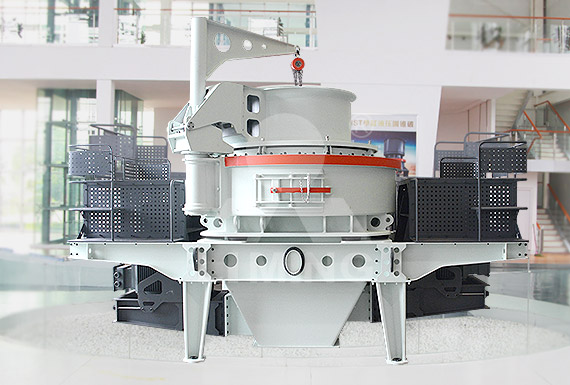 VSI6X Series Vertical Shaft Impact Crusher
Type:
tertiary crusher
Input Size:
0-60mm
Processed Materials:
pebble, Granite, basalt, iron ore, dolomite, calcite, quartzite, diabase, coal, calcium carbide, etc..
Applications:
metallic and non-metallic ore, building material, artificial sand making and every kind of metallurgical slag
Check Product Spare-Parts
Overview
Features
Working Principle
Specifications
VSI6X Series Vertical Shaft Impact Crusher is a newly-developed and highly-efficient stone-crushing and sand-making machine with many national patent technologies. This machine adopts years of research and development experience and technical philosophy. Technologies such as new design of four opening impeller structure and special seal structure, which can prevent oil leak from bearing cylinder, are adopted. This machine has characteristics as high efficiency and energy saving, long service life and wide application, etc. It will help big sand making plants gradually become large-scale and centralized production in order to meet the national requirements on environmental protection and productivity.
New design, efficient crushing
Impeller structure adopts the design of four openings to improve the material throughput. Compared to the three opening impeller, the crushing efficiency is improved by 20%.
Technology upgrade, cost decreasing and benefit increasing
"Crushing between material" work pattern is adopted to reduce wear-resisting type and cost; adjust some impeller structure and craft. Comparing with the earlier equipment, the impeller lifespan is raise up by 30-200% on the situation of same material.
Unique design, quality assurance
Equipment transmission parts special sealed cartridge bearing structure prevents leakage, won three national patents; good bearings, reduce transmission failure.
Efficient working, easy maintenance
New lifting device to facilitate customer maintenance of the equipment, saving labor; minimalist design effectively prevent blocking when the moisture content of the raw material is high, reduce downtime, and efficient operation.
The motor drives the main shaft to make the impeller to rotate at a high speed. The material which entered impeller will speed up and ejected to crushing chamber, and then impact with the material liner that shaped in crushing chamber. In this process, to make the kinetic energy got from speeding up transform to energy need for crushing and shaping. The material will recycle for many times in the crushing chamber. After many times crushing and shaping, by the function of around gas eddy, to achieve constantly crushing and shaping. The final products are discharged from bottom outlet of machine body. This crushing method is 'crushing between materials', and it is used for material shaping. Besides, this machine also has another crushing method 'crushing between material and liner'. To compare with 'crushing between materials', the difference is: After material ejected from impeller, the material will impact with liner installed in crushing chamber. After impacting, the material will discharge from bottom outlet of machine body directly, and it does not recycle many times in crushing chamber. This crushing method is mainly used for crushing (target for large crushing ratio).
CASE
Equipments: PE500×750, CSB75,VSI7611,3YZS1848, etc.
Maximum feeding size: 500mm
Output size: 0-5,5-20,20-40mm
Capacity: 70-100tph

Equipments: Jaw crusher PE600x900, Hydraulic Cone crusher HPT-220, 2 sets Vertical shaft Impact crusher VSI5X1145, 3 sets Vibrating screen 3YZS2160, sand washing system, Electric Control system
Output size: 0-5mm Capacity: 200TPH

Working site of 150-200tph stone crushing plant in Hammam Regali Algeria for concrete batching. The main equipments are one set PYB900 spring cone crusher, one set VSI8518 sand making machine, one set 2YZS2460 vibrating screen, one set 2YZS1860 vibrating screen, one set 2YZS1848 vibrating screen, one set XL915 screw sand washing machine, one set 2XL915 screw sand washing machine.

200tph stone crushing plant is installed in Polokwane South Africa for road construction and concrete batching.
The main equipments are one set GZD960x3800 vibrating feeder, one set PEW860 European type jaw crusher, one set HPT220 hydraulic cone crusher, one set VSI5X9532 sand making machine, one set 3YZS2160 vibrating screen, 3 sets 2YZS1860 vibrating screen and belt conveyors.
SERVICE SUPPORT
Focus on Quality, Serve Worldwide
Establish strong sales service system with full coverage for 6 continents, 140 countries.
24 hours, 365 days, 1000+ technical professionals
Whatever your requirements, you 'll find the perfect service-oriented solution to match your specific needs with our help.
Right where you need us,whenever you need us


Service Hot-line:

0086-371-86162511

Parts Center Hot-line:

0086-371-67992699
Email:

info@limingco-group.com

Skype:

mining_machinery
ATTENTION! WE HAVE ONE-STOP SPARE-PARTS SUPPLY CHAIN
All kinds of parts, Full range of models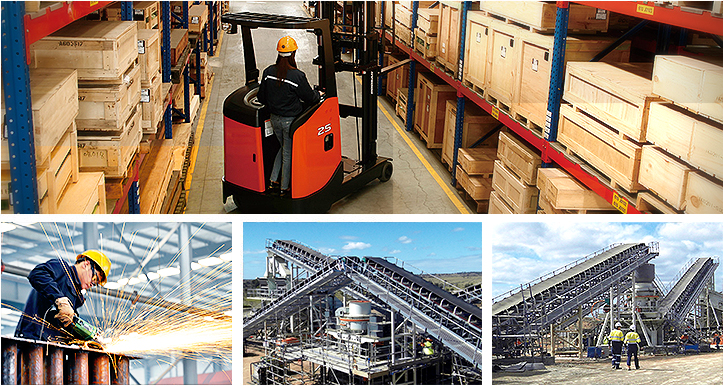 Please Feel free to give your inquiry in the form below.
We will reply you in 24 hours.