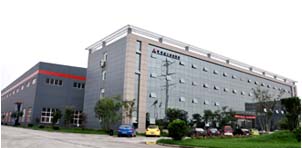 Liming's Profile
Since established in 1987, Henan Liming Heavy Industry Science & Technology Co.,Ltd. has been a joint-stock enterprise that produces large and medium-sized crushers and mills forming R&D, production and sales into an integral system. The headquarters located at the HI-TECH industry development zone in Zhengzhou, covering above 30 thousand square meters including several subsidiaries.
Bauma Highlights
Bauma China 2010 is the leading international trade fair in China and Asia. All sectors of the construction machinery industry are attracted by bauma fair.Bauma Shanghai exhibition 2010 is where Chinese and international professionals meet to initiate business and to establish and cultivate contacts in Shanghai bauma trade show.
Trade show Profile
In total nearly two thousand exhibitors from 30 countries took part in Bauma China, showcasing the full series of construction machinery and building material machines on 210 thousand square meters of exhibition space.
Bauma China trade fair attracted 113,000 trade visitors from all regions of China and all continents, making it the most successful and important trade fair for the construction and building materials industry in China and Asia.
Machinery Exhibitor's Profile
Lifting and conveying equipment, concrete compaction, plants and machinery for recycling materials, plants and machinery for tunnel and gallery construction, machinery and equipment for mixing, machinery and equipment for concrete and asphalt road-building, conveying mortar, graders and bulldozers etc.
To win development with high quality and win customers with good service is our never-changing belief. We promise we will produce machines following your request and we will offer you world-class machine, competitive price and best after-sales support to reach the best cooperation.
Here we sincerely invite the global dealers to join in us.
What equipment should Liming exhibit on Bauma?
Adaptability : As the stand-alone equipment for an individual operation as well as composition system for combined operations.
Low total cost : Thanks to the high performance that crushing raw material at locale and the lowest freight.
Integration : Compact position provides more space to pile up final products and to transport.
Convenience : Controlling system adopts imported and advanced system. It is easily and exactly controlled even it is stepless crawl.
Cummins diesel engine --Global aftermarket support
Military preheater- it can start-up quickly at 25 degrees below zero
Our products have been applied in…
Infrastructure
Environment protection
Recycling economy
Low -carbon project
Mining area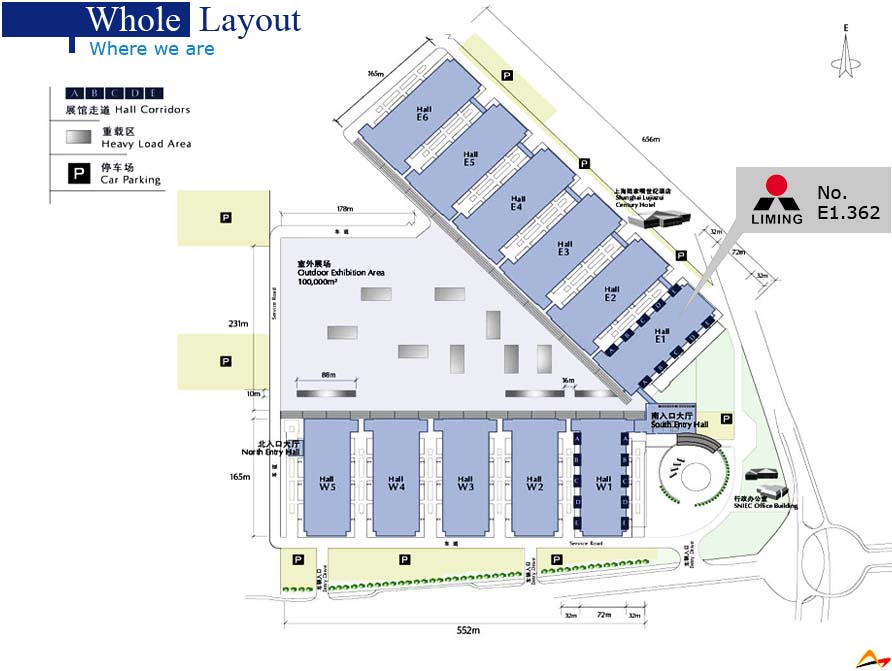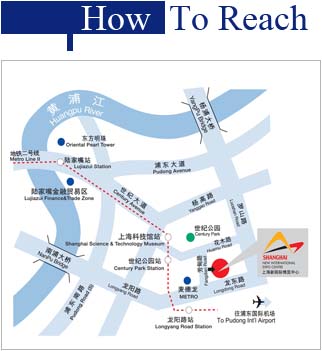 Call a Taxi for you
DaZhong +86 21 96822
JinJiang +86 21 96961
BaShi +86 21 96840
Traffic Service TEL
Pudong Airport: +86 21 96990
Hongqiao Airport: 021-52604620
Shanghai train station: 8008207890
Bus: 021-16088160
Magnetically Levitated Train: 021-28907777
Hotel around Bauma
Shanghai Grand Hyatt Hotel ★★★★★
Tel: 86-21-50471234
PuDong Shangeri-La Hotel ★★★★★
Tel: 86 -21 – 68828888
Shanghai Hilton Hotel ★★★★★
Tel:86-21-62487777