Strategic alliance of export sales of mechanical and electrical products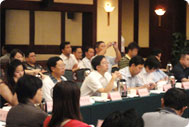 According to the spirit of Provincial Committee and Henan provincial government for keeping the sound development of foreign trade, Commerce department of Henan provincial government organizes foreign trade enterprises and manufacturing enterprises of mechanical and electrical products to build strategic alliance of export sales.
In Zhengzhou'25 manufacturing enterprises of mechanical and electrical products and 20 foreign trade enterprises build the strategic alliance of mechanical and electrical products export sales of Henan province. The alliance would effectively reduce the cost of the development of the international market, avoid operational risks and expand shares of market.
All Related Aptitude Certifications
(1) The customs documentation of export, documentation of export agent, contracts of the products to be exported.
(2) The documentary evidence which can show the situation of project (for example Technical Report , Appraisal Certificate, Examination Report, Users report and so on). The R&D products must be the leading domestic level.
(3) The certification for the high-tech enterprise.
(4) Valid official documentations which can declare the ownership and the authorized use of the intellectual property rights (for example: the patent certificate, technical contract and so on).
(5) Documentations relating to the project and the enterprise (for example approved documentation that can prove the enterprise in national plan or local plan, the certificate of environmental protection, authentication and reward, users' order sheet, pictures of products and so on.)
Powerful Guarantees of High Quality, Welcome to Inquiry!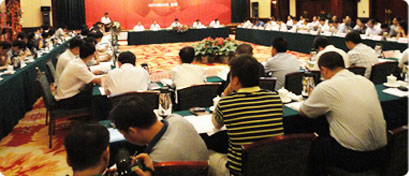 Strategic Alliance highly recommends Company
Henan Liming Heavy Industry Science & Technology Co.,Ltd.