Mobile Crushing Plant
Home
» Mobile Crusher » Tire Type Mobile Crushing & Screening plant
This series mobile stone crushing station is the crushing equipments for rocks and construction waste, which is explored and developed by our company. It expands the conception of primary and secondary crushing operation. To meet our customer's requirements is the aim of this design. Removing customers' operation obstacles caused by space and environment is our fisrt and foremost solution. With the new concept of "PROCESS THE RAW MATERIAL NEAR TO SOURCE AND DESTINATION". We really and truly supply simple, high efficiency and low cost project managing equipment.
According to the different crushing technics requirement, we can design the flow as: crushing firstly and then screening, or screening firstly and then crushing. The stone crushing station can be assembled as primary crushing and secondary crushing and also can be assembled as assembled as primary crushing, intermediate crushing, and tertiary crushing. It is so flexible that can satisfy the customers' various demand furthestly.
Advantages statement:
Complete set of equipment
Installation form of complete set of equipment eliminates installation operation of segregate sets on complicated spot. Waste of material and labor hour is reduced as well. Flexibility of residence is increased through reasonable and compact space arrangement. Pile of final product and operation space are expanded.
Flexibility
The vehicle chassis of mobile crushing station is very high, and the turning radius is very small. It is very convenient for the mobile crushing station to travel on common road, and more convenient for it to travel on rough and terrible road in the crushing area. It is more convenient for the mobile crushing sataion to enter reasonable processing area, more flexible space is provided for the integral crushing flow.
Reduced transportation cost of material
Mobile crushing station can crush raw material on spot, so the crushing process of raw material far from spot can be avoided, so the transportation cost of material is greatly reduced. Moreover, the lengthened station can send crushed material to the transferring wagon to transfer the material.
Directly effective crushing process
Integral series of crushing station can be used separately, or more flexible technical plan can be provided to satisfy customers' various mobile requirements according to their material type and product request. So process and transportation of final material can be directly effective and cost can be reduced at most.
Strong adjustability and flexible combination
The mobile crushing station provides to customers with simple, low-cost equipments combination with special characteristic. As to coarse crushing, fine crushing and screening system, the single unit can work separately; also it can equipped with other unit flexibly to work together. The sideways hopper produces flexible equipments combination for transporting the materials. The diesel motor in the line of integration unit can provide electricity not only to the line itself but also to the equipments combination of the whole system.
Stable performance and easy maintenance
The mobile crushing station equipped with PE series, PF series, HP series, and VSI series crushers. It has the features of high efficiency, multifunction, good quality of crushers, reasonable structure, and brilliant crushing capability. It can furthest satisfy the crushing and screening requirement of coarse, medium-coarse, fine materials. The technical is mature. It is easy-maintenance. The adaptability and the stability is good in transporting quantity, materials size and causticity. The integration unit is easy for installation and maintenance and this makes the unit take the features of longer working time and higher durability.
Various Products:
According to the customers' requirment, we design the mobile crushing plant as Standard Type, Closed-ciruit Type. Also we design the complete combination mobile crushing plant according to the High-end customers' requirements. We are trying our best to meet customers' requirement.
Tire Type Mobile Crushing & Screening plant PDF Download (7.78MB)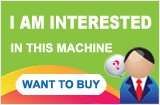 How to Work
Related FAQ