Products List
The safety production training of Liming Heavy Industry was end of success
Author:liming Post Date:2008-12-2
On Nov, 21st and Nov, 29th, 2008, the human resource department gave a training of the safty production awareness to the new staff who are on the front line of the production and employees under the age of 20.
The training is charged by Professor Chang of Electrical engineering school from Zhengzhou (Zhengzhou Second Sand technical) and authority training teachers, aiming to correct the cognitivity and empirical errors that easily appear in the production and to improve the productivity and product quality.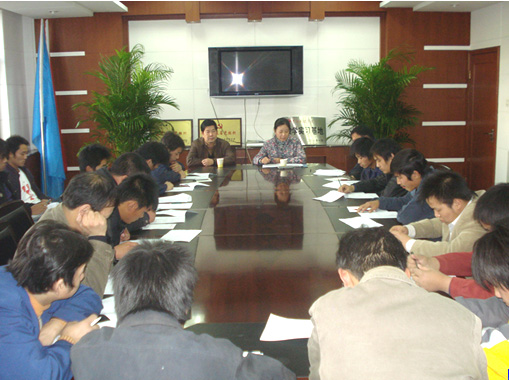 It is said the training is one of the top aspects of safety production taining organized by the Human Resources Department. It covers the safty of ideological education, security knowleage education, safety skills education and accident cases, etc. By the comprehensive training in ideology, knowledge, and technology, it teaches the new staff how to resolve the solutions of the productions probloms with the latest ideas and ways, in order to fundamentally eliminate the occurrence of potential safety problems and then achieve to the operation of our company to proceed smoothly, and make a strong guarantee for the absolute quality of company products.
Liming heavy industry has been insisting to make serve as the fundamentaland the quality as the life of the brand strategy, making effort to creat the first-class quality products. More than 20 years of tireless dedication to creating excellent products, and our products are exported to all over the world, which is related to its entrepreneurial spirit of the rules and safety norms.
This training made a solid foundation of raising the security awareness and skills of the staff. The Human Resource Department will continue to carry out various types of safety training.