Products List
Home
»
News Center
»
Company News
» Henan Liming Heavy Industry Science & Technology carried out military training for after-sales service engineers
Henan Liming Heavy Industry Science & Technology carried out military training for after-sales service engineers
Author:News center Post Date:2010-1-9
Henan Liming Heavy Industry Science & Technology carried out 9-day military training for the second batch of more than 100 after-sales service engineers recruited in 2009 in the machinery and equipment industrial park of Shangjie district.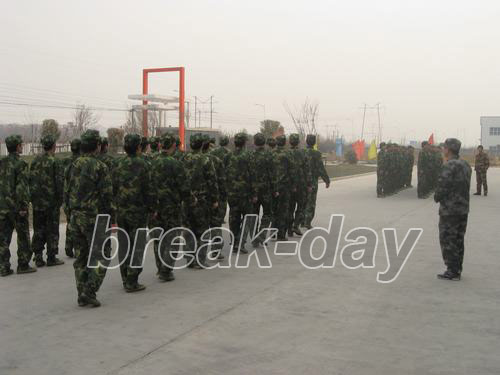 More than 100 new employees coming from well-known colleges and universities dressed in thick camouflage uniform and standed seriously in the outdoor playground at the temperature of -7℃. Although their legs ached and their feet was numb with cold, no one cowered. The new employees said, " The military training is to foster team spirit and to shape the mental outlook of the team. When we accept military training in a side team, we need to cry with one voice and step regularly. " " The military training can help us to apply the military style into the enterprise and into work. " The training mainly focused on staff's physical constitution, theoretical knowledge and practical abilities in the workshop.
The training for after-sale staff which focuses on cultivating a good working style and hard-working quality is to build an excellent after-sale service team . At the same time it allows new employees to have a more comprehensive understanding of Liming Heavy Industry Science & Technology's corporate culture and spirit. The new employees have pledged to integrate themselves into groups and work as soon as possible and try to do a qualified person of Liming.