Products List
2010 new staff induction training
Author:news center Post Date:2010-1-19
From January 18 to 23, Liming Heavy Industry Science &Technology held a six-day training for new employees to ensure that new staff can adapt to the new working environment, understand the company culture, know the job requirements, comprehend the group system and strengthen their professionalism in a short time.

New stuff induction training is a starting point for university graduates to change themselves into employees, gradually adapte to the environment, plan their career, position their roles and develop their abilities. Successful new stuff training can not only transmit corporate values and core concepts but also lay a solid foundation for new employees to adapt to business environment more quickly in the future.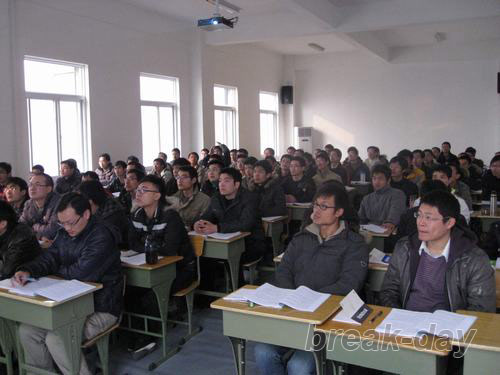 In the six-day training, more than 100 new employees had how do recruits adjust their attitude, company rules and regulations and some other knowledge training. On january 18, Liming Heavy Industry Science & Technology mainly trained the corporate system and culture, and still gave suggestions to new employees on the life and career planning, personal struggle and some other aspects. The company also encouraged new employees to integrate into the role, the team and the corporate culture as soon as possible. In the feedback after the lecture was over, new staff said they had accepted a lot of new ideas and benefited a lot.
The new employees said that the training made their own career goals more clearly and further enhanced their professional skills and qualities. After the training, the company will also organize an examination to test their learning and regard it as a basis for introduction.