Products List
Wonderful Recreational Activities of Happy May Day in Liming Heavy Industry Co., Ltd
Author:news center Post Date:2010-5-10
In warm April,Liming heavy industry held the "Welcome May day" activity in our company on the 30th, April. During preparation stage, our employees had signed up actively.
In this afternoon, everybody joined in activities gamely, and enjoyed the happiness of the festival.
The guessing game tested participants' wit. Everybody thought hard or discussed with each other after they got conundrums. The exciting whoopee "Wow, I see" could be heard from time to time. And then they went to the prize place to receive presents excitedly.
"Gorilla!" in "You guess, I act" site, a male employee was imitating the action of gorilla making audience guffaw and his teammate was excited for the answer.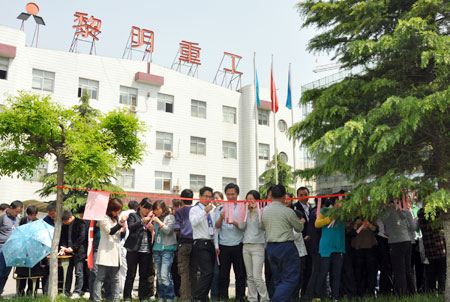 The site of "blowing ballon and picking up Ping-pong" was extraordinarily lively. This game attracted a foreign client to join in. After competitor had broken the balloon, the foreign clicent was heavily sweating and still kept blowing the ballon. We were worried and cheered him on. "Bang", when the foreign client finally broke out the balloon, the crowd suddenly bursted into applause and laughter. Moreover, the client gave appreciation to the competitor "good, good!"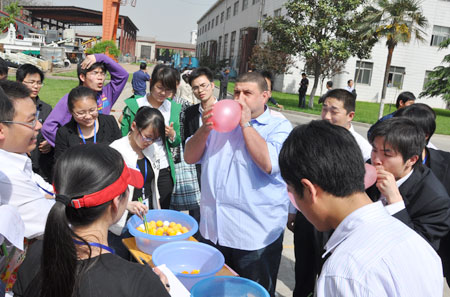 Running in the gaiter was the game needing coordination and cooperation. They played in groups of four, and eight legs were fixed on two boards. Anyone' s mistake would make the team lose. As soon as judge gave the order, players shouted the same slogan with the unified pace and ran to the finishing line.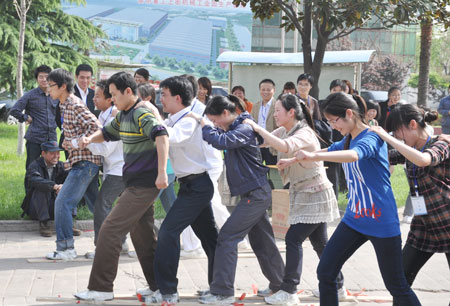 Puzzle was the only game held indoors. Watching puzzle' s pictures of crushers, grinding mills researched by our company, everyone felt greatly proud. Morover, they wanted to find out how much they know about the producats..
In the whole recreational activities, everyone not only won presents and happiness, but also felt team spirit, and a sense of belonging to our company and sense of ownership.
Liming Heavy Industry Science & Technology Co., Ltd is a mining machine company that has had two decades of researching and production experience. Our company advances during development and improves during advancement. In the fierce market competition, with the win-win concept of quality and service, we stand out in every competition. We believe that 2010 will be a good year and Liming Heavy Industry will have a more brilliant future with our joint efforts.