Products List
How to attract buyers?—Training from Alibaba
Author:news center Post Date:2010-10-22
On October 22th, Henan Liming Heavy Industry Science & Technology Co.,Ltd invited the Lecturer Wu Debao, a very smart and charming woman, to offer us some advice about how to attract buyers and make them place orders.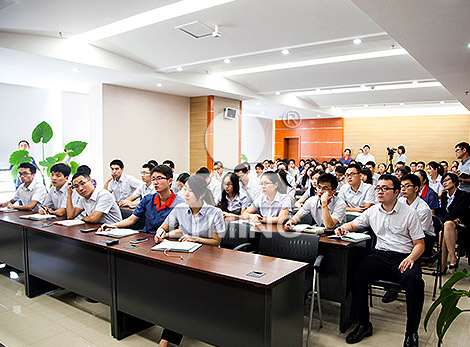 Firstly, the time when we reply the inquiry should be the customers' work hours. And pay more attention to the price sheet, our lecturer, we can call her A Bao, advise us to use a special price sheet to catch the eye of the buyers. For example, we can place one of our pictures which have some connection with our machines, such as jaw crusher, cone crusher, stone crusher, mobile crushing plant, grinding mill, and sand making machine, to increase the attraction. If possible, we can make the price sheets of different styles for different countries.
Next, it's not enough to just send emails to customers, we should also call them and try to leave a deep impression on them. Confidence building is the key step to attract the buyers. So be remember to show our sincerity to our customers, and it would be better to be their friends.
Then, we can cultivate a hobby, such as watching movies, listening to music, keeping a pet etc. since westerners like to do these, we should keep up with their pace then we can have something similar to talk about.
We learn a lot from this training, and suddenly feel refreshed. Liming Heavy Industry staff all hope that one day we can have such kind of training again.