Products List
The Machine of Dry–mixed Mortar Unit ---- the professional of Liming Heavy Industry brings quality
Author:news center Post Date:2010-10-5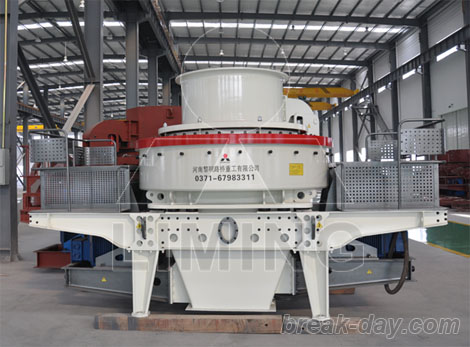 According to relevant data, industry of dry-mixed mortar have big shortage, heavy industry Liming develop new series of dry –mixed mortar, it is supplied in concrete batching plant, Large-scale building materials and acquires the production and experiences.
Dry-mixed mortar as the new way of application in building, construction and fitment, it is promoted and supplied largely in relevant domain. Dry-mixed mortar is formed a sort of granular and powdery in a certain percent by the screening separation of skeletal material (as quartz sand), inorganic cementing materials (as cement) and additives (as polymer).It is transported to construction site in the formed of bag and bulk. It can be used directly after water mixing. It is named also mortar dry powder, dry blend, dry mix powder, some architectural adhesive belong to this series.
Dry-mixed mortar has the function of bonding, pads, protection and decoration. It is used widely in construction and decorated project. Dry-mixed mortar is formed by processing of sand making machine, stones of sand making have granite, natural pebble, andesite, rhyolite, diorite, sandstone, limestone. Sands have different strength according to the different sorts of stone. In the process of production of dry-mixed mortar machine, the efficiency and yield rate of dry-process of sands are raised after sand making machine joined. So, sand making machine have a important function in the product line of dry-mixed mortar, the relevant equipment of sand making have jaw crusher, impact crusher, cone crusher, etc. This machine has different features and uses.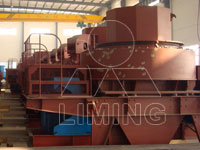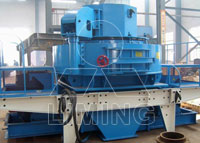 Because of dry-mixed mortar use fine sand, fineness module is about 1.6—2.2,according to the study and research, Liming heavy industry recommend high efficiency centrifugal impact crusher ,this machine introduce advanced technology of Germany. It is the newest sand making machine with high efficiency who gathers three crushing modes. In the increase of production: after optimal design of deep cavity rotor, the efficiency raise 30%.In addition, it add knockdown hammer and avoid abrasion of main hammer damaging legislative board. After an abrasion of plate, it can adjust up and down, raise the efficiency of material and improve a 48% life span. Bearing is international band of Japan, Switzerland and American.
When you want to build the production line of dry-mixed mortar, you had better to choose good suppliers of dry-mixed mortar machine. Suppliers of raw material and application situation of raw material and prescription of raw material of products must be chosen carefully for feasible analysis project. After conforming production, Liming heavy industry send professionals to test materials systematically according to features of manufacturing technique and adjust prescription, find Parameter which is applicable to users.