Products List
Circular Vibrating Screen earns this name by reason of its approximately circular movement. It is of multilayer and high efficient. The eccentric shaft vibration exciter and partial block help to adjust amplitude. This kind of screen is of long streamline, clear screening for different specifications.
Features:
It uses eccentric block to produce strong exciting force.
Crossbeam and the main body of the screen are connected with high strength screw bolts. So they have the features of simple structure and easy maintenance.
It adopts tire coupling with capability of flexible connection and stable operation.
It adopts the structure of small amplitude, high frequency, large obliquity to make the screen hold the capability of high efficiency, large handling capacity, long life span, low consumption, little noise.
Technical Data:
Notice: Any change of Vibratory Screen (YZS Vibrating Screen) technical data shall not be advised additionally.

Circular Vibrating Screen Word Download (File Not Exists!)
Circular Vibrating Screen PDF Download (File Not Exists!)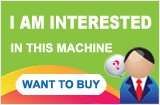 How to Work
Related FAQ