S5X Series Vibrating Screen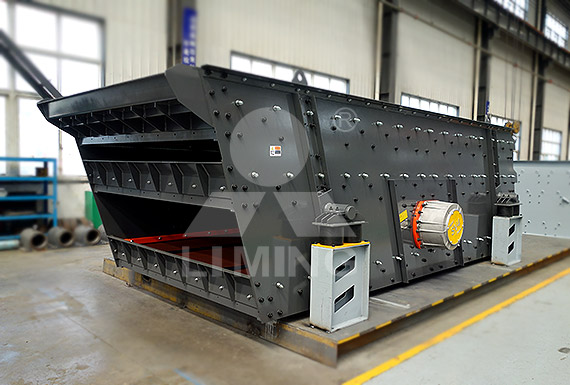 SV Hyper-Energy Exciter, G-force
S5X Series Vibrating Screen is new equipment made in Liming Heavy Industry, and it is particularly suitable for heavy type, medium type and fine type, etc. screening work. This machine adopts SV Hyper-Energy Exciter, which makes screening efficiency improved.
Applications: Construction aggregates, metal mining, coal mining, chemical engineering, material recycling and etc.
Gallery send e-mail info@limingco-group.com
Chat Online
Leave Message
Overview
S5X series vibrating screen adopts latest most advanced design concept, applies for heavy, middle-heavy and fine screening task. It is the ideal equipment for after primary crushing and secondary crushing process, and final product screening.
Learn More About Liming® S5X Series Vibrating Screen
Enhanced Vibrating Strength
Since the screen adopts latest advanced design concept and manufacturing technique, it has enhanced vibrating strength G-force. It owns high throughout capacity, and more efficient screening capability.
SV Hyper-Energy Exciter
The SV Hyper-Energy Exciter is standard configuration for S5X series vibrating screen, and it has high efficiency and solid reliability. SV1-SV4 four models of exciter, to adjust the quantity of balancing weight, apply to all kinds of vibrating screen's different excitation force requirement. The spare parts of screen are swappable, universal, standard, and modular.
Finite Element Analysis
The screen frame adopts finite element analysis, enabled the design intensity, weight balance and fatigue stress control in a safety margin.
Stable Performance
Driving motor and exciter adopts flexible drive, makes the operation smooth and stable.
Extra-Long Service Life
The screen side frame is without any form of welding point, and the support seat adopts rubber spring. 400mm long feeding chute, 25mm thick rubber plate, and 5mm beam protection wrapper sheet, these component ensured the screen has extra-long service life.
Working Principle
S5X vibrating screen is mainly composed of screen box, spring support groups, bearing, vibrators, transmission, motor, transmission bearings and other components.
S5X vibrating screen is a machine supported by springs , block eccentric vibration as the exciter source and generated excitation force by the rotation of the eccentric , So that the screen box circumferential consequent reciprocation. The material on the inclined sieve surface successive approximation in round bouncing tumbling motion, by repeatedly comparing with mesh, smaller than the mesh size of the material through the sieve, larger than the screen hole size of materials still on the screen mesh, thereby completing the screening process.
Specifications - Technical Data
More Liming® Auxiliary Equipments you may interest
More

+
INFO REQUEST
Thank you for your interest in Liming Heavy Industry. If you want to learn more about our Crushers and Industrial grinding mills,
Contact us Now to find out what we can do for you next project !
Focus on Quality, Serve Worldwide
Establish strong sales service system with full coverage for 6 continents, 140 countries.
Whatever your requirements, you 'll find the perfect service-oriented solution to match your specific needs with our help.
Right where you need us,whenever you need us
ATTENTION! WE HAVE ONE-STOP SPARE-PARTS SUPPLY CHAIN All kinds of parts, Full range of models