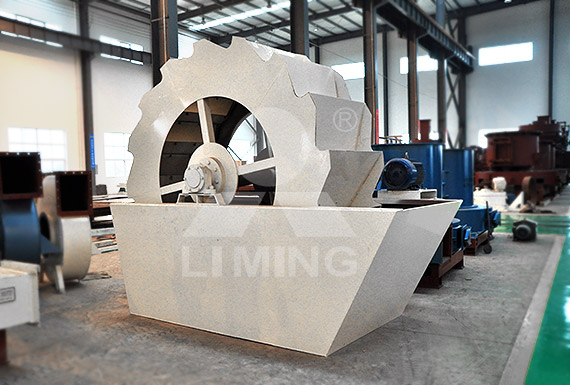 Sand Washing Machine
High cleaning rate, Low failure rate
Sand Washing Machine is equipment used for cleaning materials and separating dust, and it usually integrates cleaning, dehydration and classification together. This machine can be used to metallurgy, building materials and hydropower, etc. industries, which is more suitable for building sand.
Applications: Aggregate Field, Concrete Mixing Plant, Dry Mortar Plant Desulfurization, Quartz Sand etc.
---
Gallery send e-mail info@limingco-group.com
Chat Online
Leave Message
Learn More About Liming® Sand Washing Machine
1. Reasonable structure,
2. Large capacity,
3. Low consumption,
4. Little loss of the sand during the washing process,
5. Low failure rate.
Working Principle
The electric motor runs slowly with the impellor after decelerated by the belt, decelerator and gears wheel. The sand and stone flow into washing launder from feeding launder, rolls with the impellor, and grinds each other. The impurity covering the sand is washing away. At the same time, add more water, the strong water flow will take away waste and some low-weight wastes from washing launder. Through the above process, the washing function is finished. The clean sand and stone is lift up by vane. When it goes up slowly, the water begins to drop through the mesh and fall back in the washing launder. On one hand, water is removed from the sand and stone; on the other hand, the water can be fully used. Finally, the sand and stone goes to the out launder from the rotary impellor to finish the washing task.
Specifications - Technical Data

Service Support
1000 engineers will always provide service for your project
More Liming® Auxiliary Equipments you may interest
Info Request
Thank you for your interest in Liming Heavy Industry. If you want to learn more about our Crushers and Industrial grinding mills, Contact us Now to find out what we can do for you next project !
Copyright © 2004-2020 by China Liming Heavy Industry Science and Technology Co. LTD All rights reserved