Mobile HPT300 Hydraulic Cone Crusher Plant in Papua New Guinea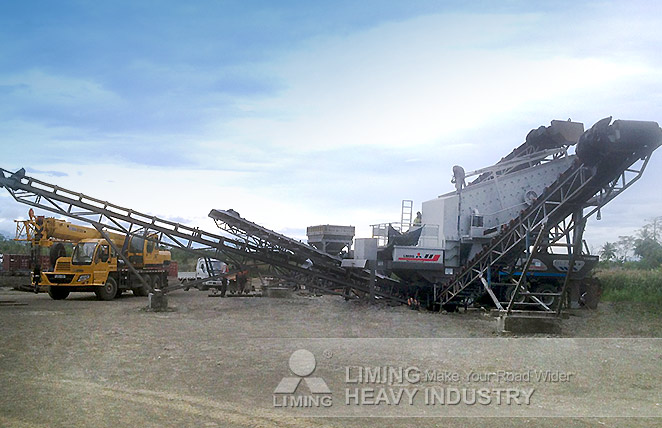 This is a mobile HPT300 hydraulic cone crusher, which crush river stone from <150mm down to 0-10, 10-20, 20-40mm, with a capacity of about 200tph.
Customer is a famous construction company, using the crusher to produce aggregate.
We also have 2 mobile screen plant near LAE Port, and 3 other mobile crushing and screening plant near Moresby, which are quarry company, aggregate company, Group company like KGM Group company, etc.


Necessary equipment
Related production line
Please Feel free to give your inquiry in the form below.
We will reply you in 24 hours.