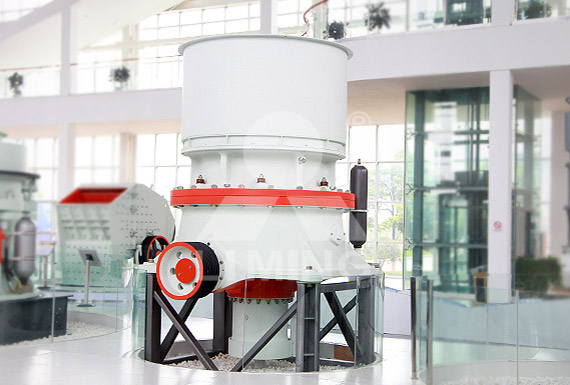 HST Hydraulic Cone Crusher
Laminated principle, Hydraulic lubrication station
HST Hydraulic Cone Crusher integrates machinery, hydraulic pressure, electrics, automation and intelligent control together, which can be used for medium crushing, fine crushing and ultra-fine crushing. With full automatic control system, this machine can realize accurate regulation.
Applications: Aggregate field,concrete mixing plant,dry mortar plant desulfurization,quartz sand,etc.
---
Gallery send e-mail info@limingco-group.com
Chat Online
Leave Message
Learn More About Liming® HST Single Cylinder Hydraulic Cone Crusher
1. High efficiency.
The hydraulic cone crusher has support on both ends of the spindle, which is able to bear greater crushing force and greater stroke, coupled with the special shape of crushing chamber adapted to laminated principle, the machine has higher crushing efficiency.
2. Large production capacity.
The hydraulic cone crusher has the perfect combination of design with crush stroke, crushing speed and crushing chamber shape, which make the machine's moving cone big end diameter in the same circumstances, the output is 35% ~ 60% higher than the old spring cone crusher.
3. High quality stones.
The hydraulic cone crusher adopts special crushing chamber and laminated crushing principle, resulting in inter-particle crushing effect, so that the finished product significantly increased the proportion of the cube, flake stone needles reduced and grain is more uniform.
4. Just replacing the fixed cone can achieve a variety of cavity shapes for fine crushing.
5. Double insurance controlled hydraulic and lubrication system can ensure the machine's overload protection and good bearing lubrication.
6. Easy maintenance.
The structure of cone crusher is simple and compact.It has the features of stable performance, not easy to fault and convenient
Working Principle
The electromotor leads the eccentric sleeve to rotate by the V-belt, drive shaft and drive gear. The movable cone does rotary and pendulum movement under the leading role of eccentric sleeve which makes the movable cone and fixed cone close and far away from time to time. The raw material is crushed in the crusher chamber by squeezing and striking continuously. The crushed stone discharges from the bottom.
Specifications - Technical Data

Maintenance tips
1

Rigorous verticality and horizontality should be kept when installing the rack.

2

When installing the transmission shaft, the adjusting shim should be put between the base and transmission shaft bracket.

3

The cone crusher can be started only after the lubrication system is in operation and the lubricating oil is refluxed to the storage tank.
Service Support
1000 engineers will always provide service for your project
More Liming® Stationary Crushers you may interest
Info Request
Thank you for your interest in Liming Heavy Industry. If you want to learn more about our Crushers and Industrial grinding mills, Contact us Now to find out what we can do for you next project !
Copyright © 2004-2020 by China Liming Heavy Industry Science and Technology Co. LTD All rights reserved