Jaw Crusher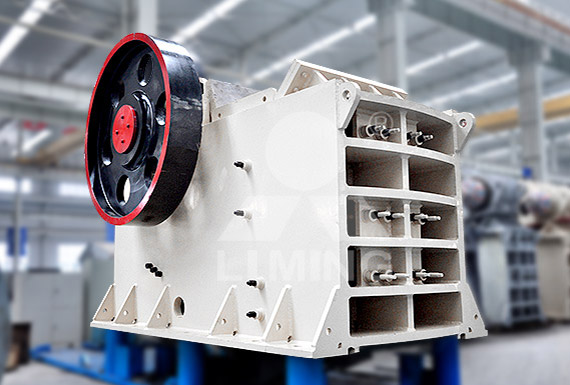 Streamlined structure, Convenient maintenance
As the first process of stone crushing line, Jaw Crusher always plays important role. This machine is possess of optimized crushing chamber, heavy eccentric shaft and high manganese steel jaw plate, which takes advantages of high efficiency, strong crushing ability and low investment costs.
Applications: Mining, metallurgy, construction, highway, railroad, and water conservancy, etc.
Gallery send e-mail info@limingco-group.com
Chat Online
Leave Message
Overview
Jaw crushers are typically used as primary crushers, or the first step in the process of reducing rock. They typically crush using compression. The rock is dropped between two rigid pieces of metal, one of which then move inwards towards the rock, and the rock is crushed because it has a lower breaking point than the opposing metal piece.
Jaw crusher movement is obtained by using a pivot point located at one end of the "swing jaw", and an eccentric motion located at the opposite end. Mobile jaw crusher available
Learn More About Liming® Jaw Crusher
1. High ratio of crushing,
2. Even final size,
3. Simple structure,
4. Reliable working condition,
5. Easy maintenance, 6. Low operating cost.
Working Principle
The motor transmits power through belt, drives the moving jaw to do periodic motion towards the fixed jaw by the eccentric shaft. The angle between toggle plate and moving jaw plate increases when moving jaw moves . So the moving jaw moves towards the fixed jaw. The stuff will be crushed in this process. The angle between toggle plate and moving jaw decreases when moving jaw moves down, the moving jaw moves leaves fixed jaw by pulling rod and spring, the final crushed stuff will be discharged from the outlet.
Specifications - Technical Data
More Liming® Stationary Crushers you may interest
More

+
INFO REQUEST
Thank you for your interest in Liming Heavy Industry. If you want to learn more about our Crushers and Industrial grinding mills,
Contact us Now to find out what we can do for you next project !
Focus on Quality, Serve Worldwide
Establish strong sales service system with full coverage for 6 continents, 140 countries.
Whatever your requirements, you 'll find the perfect service-oriented solution to match your specific needs with our help.
Right where you need us,whenever you need us
ATTENTION! WE HAVE ONE-STOP SPARE-PARTS SUPPLY CHAIN All kinds of parts, Full range of models