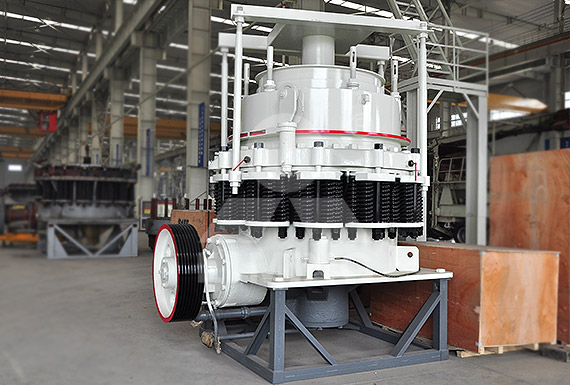 Spring Cone Crusher
Conventional, Stable, Reliable, Safe
Spring Cone Crusher is early equipment. According to different applications, there are three kinds of crushing chamber can be chose. Cone crusher with standard type chamber is used for medium crushing, medium type chamber is used for fine crushing, and short head type is used for ultra-fine crushing.
Applications: Aggregate field,concrete mixing plant,dry mortar plant desulfurization,quartz sand,etc.
---
Gallery send e-mail info@limingco-group.com
Chat Online
Leave Message
Learn More About Liming® Spring Cone Crusher
The spring cone crushers crushes by the change of the gap in the crushing cavity.
High reduction ratio, high performance, low power consumption, and uniform size products.
Working Principle
Cone crusher crushes materials by the working surface between the movable cone and fixed cone. So it is more advanced and efficient than jaw crusher. The movable cone is supported by spherical bearing and fixed on an hanging erect shaft which is set in the eccentric sleeve, and the sleeve is set on the stopping and pushing bearing. The movable cone and erect shaft are driven by the eccentric shaft sleeve together. The eccentric shaft sleeve is driven by horizontal shaft and fimbriated gear, and the wheel of the conveyor belt is driven by motor through v-belts. The lower part of vertical shaft is installed in the eccentric sleeve. When the eccentric sleeve rotates, there is a conical surface lined out by the shaft. When the movable cone comes near the fixed cone, rocks are grinded into pieces, when the movable cone leaves, grinded materials is discharged from the discharge hole. The fixed cone can be ascended or descended by adjusting setting to adjust the width of discharge hole, consequently the output size is determined adjusted.
Specifications - Technical Data

Service Support
1000 engineers will always provide service for your project
More Liming® Stationary Crushers you may interest
Info Request
Thank you for your interest in Liming Heavy Industry. If you want to learn more about our Crushers and Industrial grinding mills, Contact us Now to find out what we can do for you next project !
Copyright © 2004-2020 by China Liming Heavy Industry Science and Technology Co. LTD All rights reserved