Coarse Powder Mill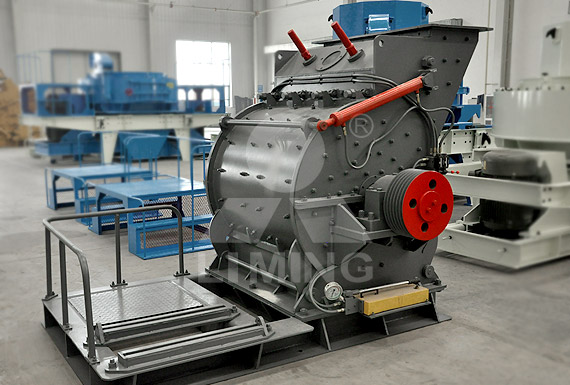 Simple, Compact, Portable, Convenient
European Type Coarse Powder Mill can process soft or hard ores secondarily or finely whose compressive stress below 320Mpa. It takes advantages of simple design and compact structure, which can be widely used in metallurgy, cement, gangue, etc. Industries.
Applications: Cement, coal , power plant desulfurization, metallurgy, chemical industry, non-metallic mineral, construction material, ceramics.
Gallery send e-mail info@limingco-group.com
Chat Online
Leave Message
Overview
The european type coarse powder hammer mill is widely used to crush mineral ores mediumly or finely with compressive stress below 320Mpa in industries like metallurgy, mining, chemicals, cement, construction, refractory, ceremic, etc.
Learn More About Liming® European Type Coarse Powder Mill
1. big crushing ratio and large capacity;
2. Low consumption and even granule;
3. simple design and compact structure;
4. modest investment and easy management.
Working Principle
This european type coarse powder hammer mill is consisted by the steel frame, rotor, blow bar, grizzly screen, etc. The upper part and lower part of steel frame are firmly welded, while other parts are connected by the bolts. With the high manganese steel liner which is easily changed if it is worn out, the steel frame is well protected. There are sets of hammers with exactly the same weight installed on the main shaft, and tightened by high-strength bolts. When it works, the motor drives the main shaft and rotors on it to rotate through V-belts. The bulk of materials will be fed into crushing cavity through inlet, and get hitten and crushed by rapidly moving hammer. Then the stone small enough to be discharged through the grizzly screen will be collected as final products, the rest would be stucked in the crushing cavity and be crushed again and again. To avoid clogging, moisture content of the material should be below 20%.
Specifications - Technical Data
More Liming® Grinding Mill you may interest
More +
INFO REQUEST
Thank you for your interest in Liming Heavy Industry. If you want to learn more about our Crushers and Industrial grinding mills,
Contact us Now to find out what we can do for you next project !
Focus on Quality, Serve Worldwide
Establish strong sales service system with full coverage for 6 continents, 140 countries.
Whatever your requirements, you 'll find the perfect service-oriented solution to match your specific needs with our help.
Right where you need us,whenever you need us
ATTENTION! WE HAVE ONE-STOP SPARE-PARTS SUPPLY CHAIN All kinds of parts, Full range of models