Liming Heavy Industry tire type mobile crushing plant (jaw crusher+cone crusher) has been transported to Kyrgyzstan
Recently, after final test work, the tire type mobile jaw crusher plant and secondary mobile cone crusher plant have been transported to Kyrgyzstan and put into operation successfully.
The customer comes from a stone processing company in Kyrgyzstan, the mobile crushing plant is mainly used for processing river gravel to meet the building sand specifications(0-5mm and 5-20mm). Currently, this mobile stone crushing line operating stably, and it reached and exceeded customer's expectation of 100 t/h.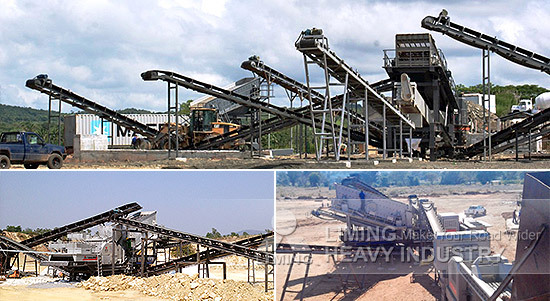 Kyrgyzstan mobile crushing plant details:

Configuration: tire type primary mobile crushing plant (
jaw crhsher model:YG938169
) ; tire type secondary mobile crushing plant(
CS Series Cone Crusher Model: Y3S1860CS160
)
Process material:
river pebble
Production capacity: 100 t/h
Discharge size: 0-5mm and 5-20mm, spout can be adjusted, a variety of specifications
If you want to know more about mobile crushing plant and grinding mill equipment details and quotation questions, please click the customer service online, we will give you professional production programs and quotation.
<<Previous:Liming Heavy Industry designed the cost-efficient magnetite beneficiation crushing production line in Chile
<<Next:Liming Heavy Industry can provide complete copper ore processing technology and equipment for Chile