The case of VSI5X sand making production line in Nigeria
As the main manufacturer of stone crusher and sand making machine in construction crushing field, Liming Heavy Industry is the absolute leader, that providing equipments with broad selectivity, reasonable matching, reliable quality and high cost performance for building construction.
The sand making production line in Nigeria including HPT cone crusher and VSI5X sand making machine to reach primary crushing and secondary crushing. Excellent design and high-performance configurations provide value beyond the expectation for customer.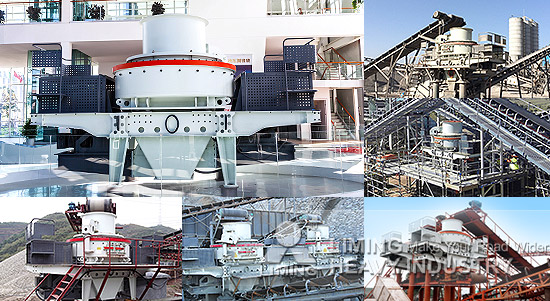 Project location: Nigeria
Processing materials: Pebble
Device Configuration: HPT 300 cone crusher, VSI5X sand making machine
Production time: The second half of 2015
Capacity: 120-130 tons per hour
<<Previous:Liming Heavy Industry harvests four major orders from Africa and Southeast Asia in the beginning of 2016
<<Next:Liming Heavy Industry attracted much attention in the 119th Canton Fair.