The new product-VSI6X1263 Vertical Shaft Impact Crusher of Liming Heavy Industry
VSI6X1263 Vertical Shaft Impact Crusher(sand making machine) is an efficient sand crushing equipment with independent intellectual property rights and more national patents which is based on the VSI series sand making machine.
It can help Great Sunaba gradually scale, centralized production to meet the country's environmental protection and capacity requirements.
Compared with VSI series sand making machine, VSI6X1263 Vertical Shaft Impact Crusher can produce high-quality sand and gravel aggregate, meet the highway, railway, hydropower stations, airports and other projects requirements.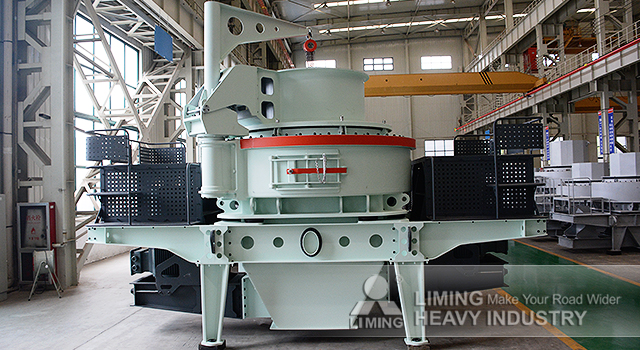 The advantages of VSI6X1263 Vertical Shaft Impact Crusher are as follows:
New design, efficient crushing
Impeller structure adopts the design of four openings to improve the material throughput. Compared to the three opening impeller, the crushing efficiency is improved by 20%.
Technology upgrade, cost decreasing and benefit increasing
"Crushing between material" work pattern is adopted to reduce wear-resisting type and cost; adjust some impeller structure and craft. Comparing with the earlier equipment, the impeller lifespan is raise up by 30-200% on the situation of same material.
Unique design, quality assurance
Equipment transmission parts special sealed cartridge bearing structure prevents leakage, won three national patents; good bearings, reduce transmission failure.
Efficient working, easy maintenance
New lifting device to facilitate customer maintenance of the equipment, saving labor; minimalist design effectively prevent blocking when the moisture content of the raw material is high, reduce downtime, and efficient operation.
<<Previous:Liming Heavy Industry attracted much attention in the 119th Canton Fair.
<<Next:The new S5X Series Vibrating Screen will play an important role in crushing and screening industry.