Liming Heavy Industry MTM130 Raymond Grinding Mill Introduction
Liming Heavy Industry is a leading enterprise of powder processing equipment in China, is the most professional supplier of powder processing integrated solution. After many years of practice and improvement, its structure is getting perfect day by day. MTM130 Raymond Grinding Mill is widely used in the field of metallurgy, building materials, chemical industry and mining to process powder. The series is used in grinding the non-flammable and non-explosive stuff which has the Moh's hardness below 7, humidity less than 6%, such as gypsum, talc, calcite, limestone, marble, feldspar, barite, dolomite, granite, kaolin, bentonite, bauxite, iron ore etc., the final products change from 613 micron to 44 micron. Through the function of separator and blower, it can meet different customers' demand.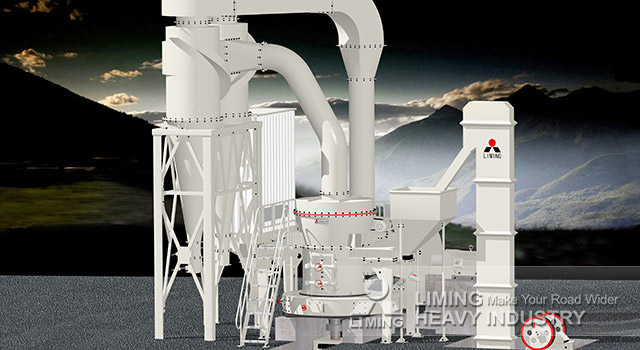 Working Principle of
MTM130 Raymond Grinding Mill
Firstly, raw material is crushed by jaw crusher to the size required, then the crushed materials are elevated into a hopper from which the material is transported through the electro-magnetic vibrating feeder, evenly and continuously into the grinding chamber for powder-processing. The rollers oscillate outward to press the ring because of the centrifugal force and the shovel scoops up the materials, send to the middle between ring and roller to accomplish the grind.
After this, the ground stuff are carried by the air from the blower into the separator for screening. The fine powers are blow into the cyclone collector and are poured out through the output-powder valve as the final products and the rough stuff after the screening will be recycled back into the grinding chamber for regrinding. The set's airflow system is closely sealed up and circulated under condition of negative and positive pressure.
If you want to know more about our
MTM130 Raymond Grinding Mill
, please contact our 24hours online customer service or leave us messages below!
<<Previous:The Grinding Site of Large Capacity Limestone Production Line in Philippines
<<Next:Liming Newest CI5X Series Impact Crusher