Liming Heavy Industry's crushing products first authorized by Russian patent
Recently, Henan Liming Heavy Industry Science & Technology Co., Ltd. (hereinafter referred to as "Liming Heavy Industry") has achieved a good start in its independent innovation work. Our crushing products "Single Cylinder Hydraulic Cone Crusher" and "Vertical Shaft Impact Crusher" were awarded by the State Intellectual Property Office of Russia. This is not only the first breakthrough of the LIMING patent product to the Russian patent application, but also the breaking of technical barriers for Chinese manufacturing, and the implementation of the "going out" strategy has consolidated the solid development foundation.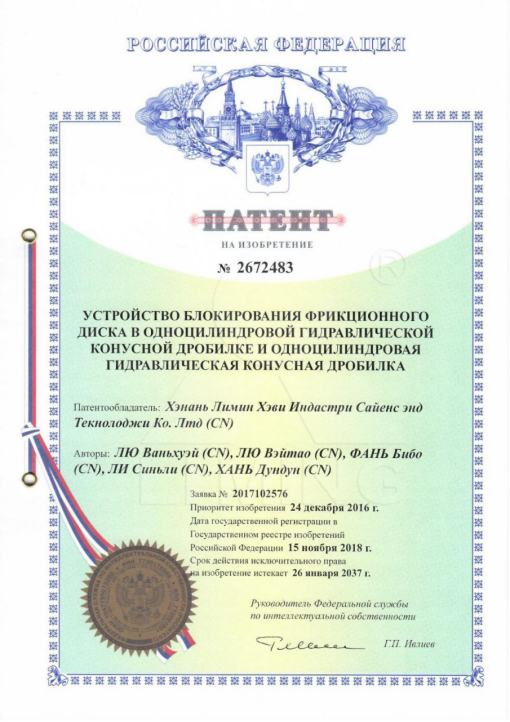 It is reported that in order to open up overseas markets and lay out external services, Liming Heavy Industry has accelerated product research and development and technological innovation in recent years. New products, new processes and new technologies have emerged. And our have achieved fruitful results in the fields of independent innovation and intellectual property. Up to now, Liming Heavy Industry has held 170 valid global patents, and the products with all independent intellectual property rights accounted for 78% of the total product, which provided a strong guarantee for the Group's products to participate in the international market competition.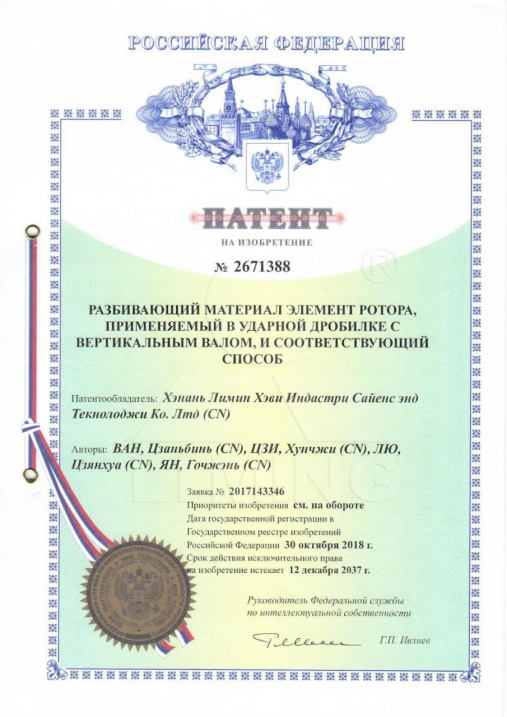 Implementing the strategy of independent innovation, and taking technological innovation as the main driving force for enterprise development, is the unremitting pursuit of Liming Heavy Industry. Not only that, but more research and development strategies are still in the midst of preparations; we look forward to using the world's cutting-edge technology and design concepts to export cost-effective products and standardized customized services to customers around the world.
<<Previous:Good news! Liming Heavy Industry Technology VU Aggregate Optimization System won a new honor
<<Next:none
Copyright © 2004-2020 by China Liming Heavy Industry Science and Technology Co. LTD All rights reserved