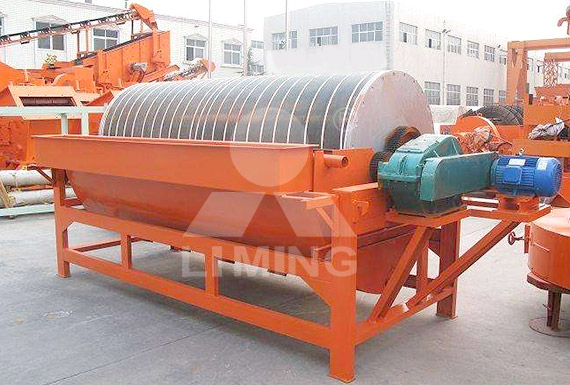 Magnetic Separator
Compact structure, Easy operation
Magnetic separator is one of the most commonly used in the industry, and it is suitable for separating materials which have magnetism differences. Magnetic separator can be widely used in mining machinery, timber, ceramics, chemistry and food, etc. industries.
Applications: Magnetic separator is used for particle size below 3mm magnetite, pyrrhotite, roasted ore, ilmenite and other materials wet magnetic separator, and also for coal, non-metallic minerals, building materials and other materials iron remover.
---
Gallery send e-mail info@limingco-group.com
Chat Online
Leave Message
Learn More About Liming® Magnetic Separator
Magnetic separators have many features compact structure, no cooling system, no power excitation system, rectifying the belt automatically, simple structure, large capacity, easy to operate, easy to maintain, etc.
Working Principle
The material is evenly given to the magnetic field region of upper the rotating roller, magnetic substance is adsorbed on the surface of the roller and rotated together with the roller.As the non-magnetic particles and magnetic particles are suffered different magnetic force in a magnetic field,the magnetic particles are adsorbed on the surface of the roller by the magnetic field,and removed to the non-magnetic region.Non-magnetic and weakly magnetic particles are suffered by their different magnetic force.The outstripped track are different.
Specifications - Technical Data

Service Support
1000 engineers will always provide service for your project
More Liming® Mining Machine you may interest
Info Request
Thank you for your interest in Liming Heavy Industry. If you want to learn more about our Crushers and Industrial grinding mills, Contact us Now to find out what we can do for you next project !
Copyright © 2004-2020 by China Liming Heavy Industry Science and Technology Co. LTD All rights reserved