Combination Mobile Crusher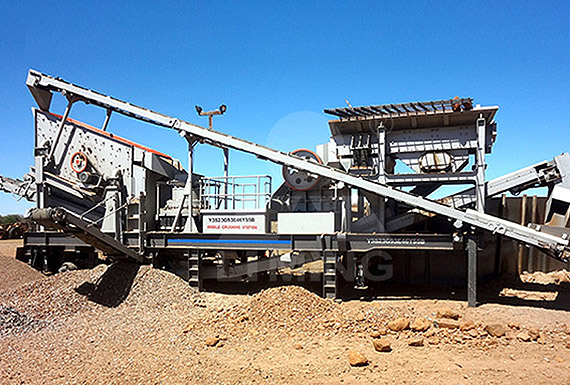 Wide applications, Comprehensive functions
Combination Mobile Crusher is suitable for the case that project location should be changed frequently. This plant integrates vibrating feeder, primary crusher, secondary crusher and vibrating screen together, which provides holistic solutions for clients. And it takes advantages of small coverage area and convenient process.
Applications: Secondary medium & fine crusher in mining, quarry, mixing and batching plant, road and building construction, highway, railway and subway, and water conservancy.
Gallery send e-mail info@limingco-group.com
Chat Online
Leave Message
Overview
We can design the primary crushing,secondary crushing,tertiary crushing and combine them with each other flexibly according to customers' requirement.We will try our best to meet our customers'requirement.
Learn More About Liming® Combination Mobile Crusher
1.Equipments integration
2.High maneuverability
3.Saving transportation cost of raw material
4.Flexible configuration
5.Independent power generation system
6.Reliable quality and stable performance
Specifications - Technical Data
More Liming® Mobile Crushers you may interest
More +
Maintenance tips
The equipment should be lubricated according to requirements, and you should pay attention to the oil temperature, oil pressure, flow rate and other parameters.

When excessive noise or vibration occurs during the operation, the equipment should be shut down and inspected quickly.



Pay attention to the product quality and productivity, in order to solve the problem as soon as we find it.


Info Request
Thank you for your interest in Liming Heavy Industry. If you want to learn more about our Crushers and Industrial grinding mills, Contact us Now to find out what we can do for you next project !
Service Support
1000 engineers will always provide service for your project
Copyright © 2004-2020 by China Liming Heavy Industry Science and Technology Co. LTD All rights reserved