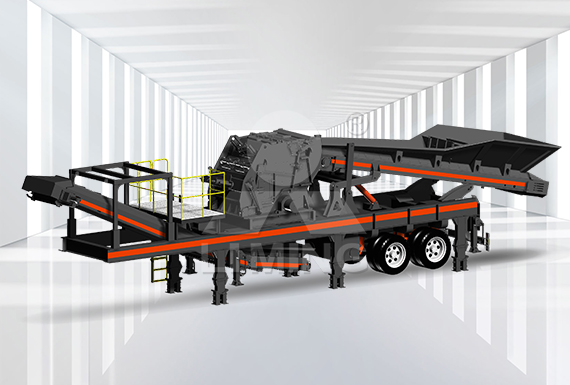 NK series mobile crusher
NK series mobile crusher is new generation of mobile crushing station equipped with intelligent control system. It makes all components completely airborne, so there is no need to install machine and pour foundation. It can be put into use as soon as it arrives at the production site, which is very flexible.
Applications: Metal and non-metallic mines, cement, aggregate, metallurgy, construction waste
---
Gallery send e-mail info@limingco-group.com
Chat Online
Leave Message
Learn More About Liming® NK series mobile crusher
1.Various working modes
NK mobile crushing station can be divided into mobile primary jaw crusher, mobile medium crusher and mobile vibrating screen. NK mobile station can be assembled according to the needs of customers, which has stronger applicability and wider application scope.
2.Modular design
By changing the main machine to quickly assemble the required mobile crushing station. The investment cost can be reduced and the preparation cycle can be shortened. It can satisfy customers' diversified needs.
3.Intelligent operation
NK mobile crushing station adopts integrated intelligent automatic control system, which is more convenient to operate and more precise to adjust. It is easy to control the whole crushing process.
4.Customized main machine
The main machine equipped on the NK mobile crushing station is specially designed for mobile crusher, which takes advantages of reliable performance, large capacity, high energy utilization and easy maintenance.
5.Go into operation quickly
Adjustable fixed leg design can achieve no foundation installation. Airborne components do not need to be disassembled, which eliminates on-site installation process. There is no external belt conveyor, and the production site doesn't need crane and belt conveyor, so mobile crusher can be quickly installed and debugged.
6.Maintenance friendly
Vibrating screen adopts thin oil self-lubrication mode and it can be replaced lubricating oil once every 8 months, which can save lubricating oil and labor costs.
Specifications - Technical Data

Maintenance tips
1

The equipment should be lubricated according to requirements, and you should pay attention to the oil temperature, oil pressure, flow rate and other parameters.

2

When excessive noise or vibration occurs during the operation, the equipment should be shut down and inspected quickly.

3

Pay attention to the product quality and productivity, in order to solve the problem as soon as we find it.
Service Support
1000 engineers will always provide service for your project
More Liming® Mobile Crushers you may interest
Info Request
Thank you for your interest in Liming Heavy Industry. If you want to learn more about our Crushers and Industrial grinding mills, Contact us Now to find out what we can do for you next project !
Copyright © 2004-2020 by China Liming Heavy Industry Science and Technology Co. LTD All rights reserved