VSI Vertical Shaft Impact Crusher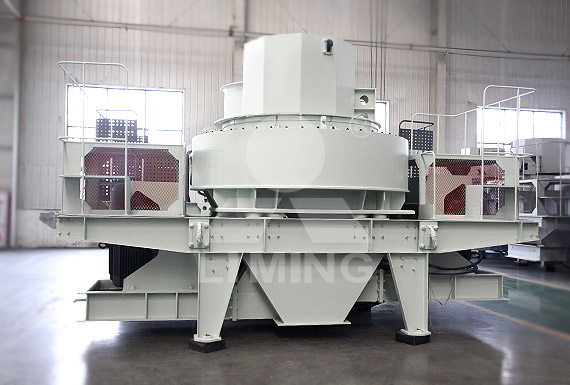 Hydraulic cap opening device, Air self circulation system
Adopting quality raw materials and advanced technologies, VSI Vertical Shaft Impact Crusher ensures high-quality and good abrasion performance. This machine switches the working principle "crushing between materials" to "crushing between materials and liners", which can be used to make sand and shape stones.
Applications: Mechanism sand, bituminous concrete, metal mine, aggregates shaping
Gallery send e-mail info@limingco-group.com
Chat Online
Leave Message
Overview
Vertical Shaft Impact crusher (VSI Sand Making Machine) uses a unique rock on rock crushing method employing a high speed rotor with crushing chamber of the equipment. Velocity is applied in Vertical Shaft Impact crushers as the resulting force, to break stone particles. While applying velocity rather than surface force the breaking force to be applied evenly on the surface of the rock. In Vertical Shaft Impactors material to be crushed hit the other similar covering materials at very high velocity, simultaneously the same crushed particles come in collision with another particles frequently. Mobile VSI crusher available
Learn More About Liming® VSI Vertical Shaft Impact Crusher
1. Advanced double-pump oil lubrication system guarantee shaft bearing lower temperature increase, longer life time, more reliable operation.
2. Main shaft is equipped with imported precision rolling bearing. It makes main shaft work stable, lengthen maintenance cycle, increases productivity.
3. Hydraulic lifting mechanism of upper cover can move away the cover easily, which saves man power during maintenance.
4. Over-vibration device is equipped. There will be alarm when vibration surpasses a stipulated figure. It will stop the machine, in order to protect it.
5. Special dust-proof design for main shaft bearing fully avoid dust entering bearing lubrication part, which make sure the machine work normally.
6. Special feed opening structure makes it possible that center feeding and ring feeding comes together, in order to meet requirement of different stones. In addition, this equipment can not only crush stone, but also iron.
7. Shape of material-through device is better designed, which improve the utilization ratio.
Working Principle
1. Center Feeding:
Raw material falls down into feed hopper, then enters impellor through central entrance hole. It is accelerated in high-speed impellor, then is thrown out at speed of 60-75m/s. When hitting impact plate, it is crushed. Final products come downwards through outlet.
2. Ring Feeding:
Raw material falls down into feed hopper, then through ring, it is divided into two parts by material-dividing plate. One enters into impellor through the center of material-dividing plate. The other falls down from outside of material-dividing plate. Material, which is thrown out by impellor at speed of 60-75m/s, hits material coming down from outside of material-dividing plate. In this way, material is crushed.
Specifications - Technical Data
More Liming® VSI Crushers you may interest
More +
INFO REQUEST
Thank you for your interest in Liming Heavy Industry. If you want to learn more about our Crushers and Industrial grinding mills,
Contact us Now to find out what we can do for you next project !
Focus on Quality, Serve Worldwide
Establish strong sales service system with full coverage for 6 continents, 140 countries.
Whatever your requirements, you 'll find the perfect service-oriented solution to match your specific needs with our help.
Right where you need us,whenever you need us
ATTENTION! WE HAVE ONE-STOP SPARE-PARTS SUPPLY CHAIN All kinds of parts, Full range of models