VUS aggregate optimization system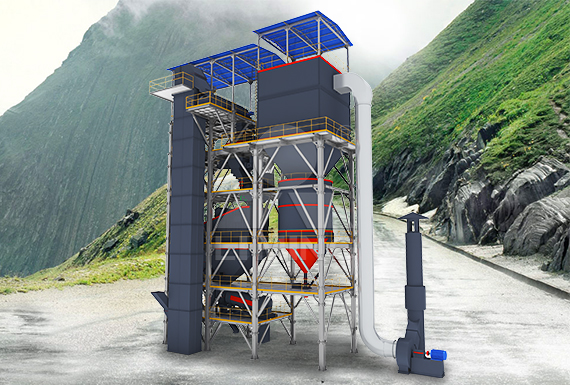 Tower type closed system, intelligent control
VUS aggregate optimization system is a tower-type fully enclosed equipment producing machine-made sand. It integrates sand making, stone shape optimization, stone powder content control, gradation adjustment, water content control and environmental protection together.
Applications: Mixing station, dry mixing mortar, cement products factory, aggregate mine
Gallery send e-mail info@limingco-group.com
Chat Online
Leave Message
Overview
The main machine of VUS aggregate optimization system is researched and developed by Liming Heavy Industry independently, which keeps the competitiveness and reliability in the market. The equipment has high compatibility and good adaptability, and it it an intelligent product with large-scale. It adopts dry sand making process, which not only makes the finished product shape round and gradation reasonable, but also dries and cleans the stone powder produced in the sand making process and then recycles it. Because of the closed tower type, the whole production process is green and dust-free, which is suitable for enterprises with high environmental standards and strict requirements.
Learn More About Liming® VUS aggregate optimization system
1.High quality finished products
The gradation of finished sand is continuous and the shape is reasonable. There are less stones liked needle and flake, and they are very round in fact. The surface burrs and edges are greatly decreased. The fluidity is improved and the void fraction is reduced.
2.Strong comprehensive performance
It integrates sand making, stone shape optimization, stone powder content control, gradation adjustment, water content control and environmental protection together, which can make efficiency improved, product shape optimized and powder content controlled.
3.Scientific working process
Raw materials are lifted and transported to the top to crush, screen, brush, humidify and discharged. Then they fall down under the action of gravity, which reduces the use of belt conveyor and opening of the system. Besides, the dust removal effect is improved and system noise is reduced.
4.Intelligent control
There is one key controlling starting up and closing down, and we can monitor the running status of each host easily.
5.Green process
Dry type powder removal process can keep the powder content stable, and the separated stone powder is dry and clean, which is convenient for unified recovery and comprehensive utilization.
Working Principle
VUS aggregate optimization system adopts dry process, which mainly consists of feeding, sand making and screening, dust removal, stone powder storage, electrical control, etc. five parts. Raw materials are fed into VUS vertical shaft impact crusher by lifting, after high frequency stone crushing and grinding, they enter the air separation room, and the content of stone powder is adjusted by changing the size of powder box's air inlet and the system's air volume. After that, the materials are sent to the separation screen and sorted into stone, stone powder and sand. Stone powder is collected as finished stone powder through dust removal and dust collection system. Quasi-finished sand will be finished sand after mixing through humidifying mixer. By use of VUS aggregate optimization system, coarse and fine aggregates with reasonable gradation, round shape and controllable powder content can be produced, as well as dry and clean stone powder which can be reused.
Specifications - Technical Data
More Liming® VSI Crushers you may interest
More +
Info Request
Thank you for your interest in Liming Heavy Industry. If you want to learn more about our Crushers and Industrial grinding mills, Contact us Now to find out what we can do for you next project !
Service Support
1000 engineers will always provide service for your project
Copyright © 2004-2020 by China Liming Heavy Industry Science and Technology Co. LTD All rights reserved