Ideal equipment for sand making process
Ore crushing mainly refers to the mining and crushing of iron ore, manganese ore, silver ore, gold ore, lead-zinc ore, bauxite, copper ore and other metal mines. Ore sand making machine made by Liming Heavy Industry has the characteristics of simple structure, low cost, high efficiency and energy saving. It integrates the functions of fine crushing and rough grinding together. The finished products are shaped like cube, and it also takes advantages of low iron pollution, convenient operation, maintenance and installation, light weight, various installation methods, movable installation and so on.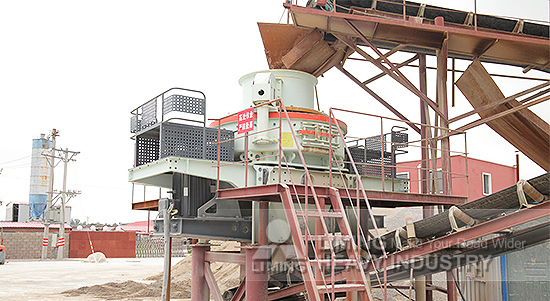 In the future market competition, the competition only for product will be replaced by the competition for the whole value chain. Innovation requirements, high barriers to service, research and development of key components, provision of solutions, remanufacturing of second-hand equipment and integration of marketing resources are great tests for enterprises. Therefore, innovation is the key factor for the development of sand making machine industry. Only constantly accumulating and creative innovations for product and service modes can we meet customer needs and help customers maximize value and maintain unique competitiveness. Therefore, Liming Heavy Industry remind market participants of making good use of innovation to avoid the price war.
<<Previous:Classification of crushing stations in open-air mines
<<Next:The price of 5X vertical shaft impact crusher