Developing trend of stone crusher
There are three features of stone crusher about its developing trend.
The first one is automation.
The design of automation integrates stone crusher and computer together to realize the optimal operation of crushing, control and display system. Through automatic control, the operator can easily adjust the size of discharge port and find the fault of the machine, so as to ensure the excellent working performance of the stone crusher and reduce the operation and maintenance costs. For example, the single cylinder hydraulic stone cone crusher made by Liming Heavy Industry has made a breakthrough in the industry.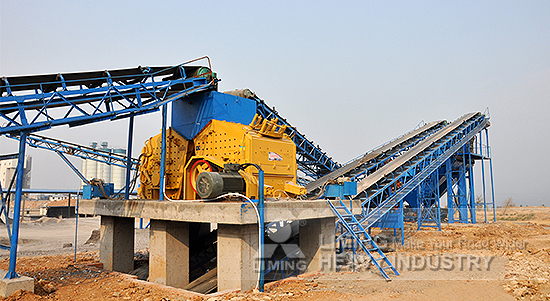 The second one is large scale.
The large-scale stone crusher is also an effective way to reduce capital investment and operation costs, and its large-scale development determines the development direction of crushing equipment. For example, Liming Heavy Industry's C6X crusher, with processing capacity exceeding 1000t/h, can bring higher benefits to enterprises.
The third one is advanced theory.
In recent years, with the development of computer technology, stone crusher has made great progress in design method, structure, crushing theory and so on. At present, many research institutes have adopted technology to carry out motion analysis and dynamic analysis in the design process of stone crusher, so as to optimize the structure and performance of stone crusher.
<<Previous:Liming Heavy Industry hydraulic cone crusher is walking towards the world
<<Next:How much is a shale crusher?