The bluestone crushing plant with capacity of 1000 tons per day
At present, the infrastructure projects, high-speed rail, highway and other construction all need a lot of sand and gravel aggregate. Liming Heavy Industry provides complete crushing, grinding, sand making production line and quarry crushing equipment.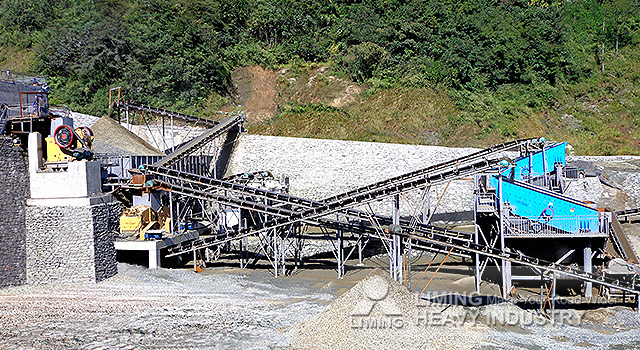 About bluestone crushing production line, we have the configuration as follows:

Material: bluestone
Output size: 05, 12, 13, 24, 31.5 and other specifications sand aggregate
Capacity: 1000 tons per day, 10 working hours
The main equipment configuration: jaw crusher, impact crusher, vibrating feeder, conveyor belt and vibrating screen, etc.

Liming Heavy Industry will configure the relevant production line according to customer production requirements.

If you are interested in bluestone crusher, you can click on online customer service for detailed consultation.
<<Previous:Some innovation points about manufacturing technology of coal mills
<<Next:MTW European Trapezium Mill is applied in wollastonite powder processing