Limestone crusher
Limestone are widely distributed, which provides sufficient resources for processing and application. Limestone is not only an important building material, but also can be used for burning lime and cement in industry because of its chemical properties that decomposing at high temperature. At present, science and technology are becoming more and more mature, the use of limestone can be extended to power plant desulfurization, papermaking, and even some green building materials. In the future, its application will be wider.
Limestone is a non-renewable resource. Even though this material is rich, it is very important to make the best use of it when facing infrastructure construction such as bridges, highways, rail transit and so on.
Limestone can be regarded as a good tool for mining enterprises both in use and prospects. Improving resource utilization, regular mining technology and optimizing processing technology are all topics worthy of attention, which are invisible engines to maintain the long-term development of enterprises.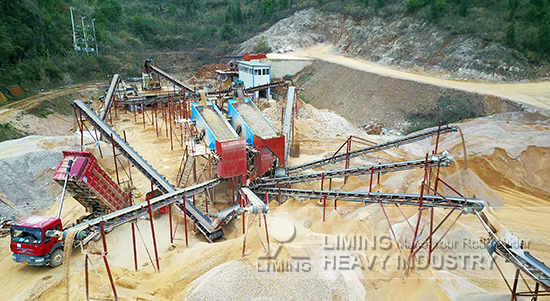 Today, with the rapid development of science and technology, the small scale stone factories will be eliminated. Instead, the large-scale enterprises that pursuit the concept of green mines and build a system for rational mining, effective utilization and scientific processing will win the market.
In order to help mine enterprises realize the refined transformation of their business, Liming Heavy Industry provides products with high cost performance and high quality, specializing in processing limestone. At present, the products includes C6X jaw crusher, HGT hydraulic rotary crusher, PE jaw crusher, CI5X impact crusher, HPT multiple-cylinder hydraulic cone crusher, HST single cylinder hydraulic cone crusher and VSI6X sand making machine for sand shaping. In addition, such as Russia, Kenya, Vietnam and other places have limestone crushing production line for visiting.
<<Previous:Recycled aggregate
<<Next:How much is a set of PE600x900?