Mobile crusher realizes construction waste potential greatly
At present, construction waste has been great harm for urban development. If we process construction waste incorrectly, not only dose it bring negative effect for environment, but also there will be a lot of cleaning costs. With the technology and urban develops rapidly, people have known that garbage is a misplaced resource. And construction waste has been new potential buried treasure for urban development.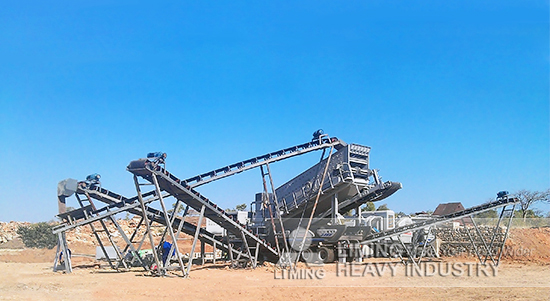 In fact, construction waste itself is valueless, and only the construction waste after processed is possess of value. Construction waste mobile crusher made in Liming Heavy Industry adopts foreign manufacturing and processing technology, and this machine is possess of advanced field processing method and mining technology. The action spot can be adjusted because mobile crusher can work freely. Besides, this machine can also adopt different crushers to do coarse crushing, medium crushing or fine crushing. During mining process, the dust will be less because mobile crusher is equipped with dustproof device. And it also takes advantages of reliable running, intelligent control and easy operation.
Construction waste processed by mobile crusher can achieve maximum value. And it is propitious to environment-friendly idea.
<<Previous:High-efficiency vibrating screen
<<Next:Processing drilling grade bentonite, which mill is better?